Continuing on from our last post, we pick up at the ceremony, where Marta and Doug exchanged vows at Our Lady of Las Vegas Catholic Church, which made it very easy to get to, since it was just a few blocks away from Rainbow Gardens.
Our Lady of Las Vegas Catholic Church is just stunning! We got some amazing portraits there! I simply didn't want our time to end. LOL. Nevertheless, we had a reception to get to over at Rainbow Gardens, so I finally let these two board their party bus and head over to relax a bit.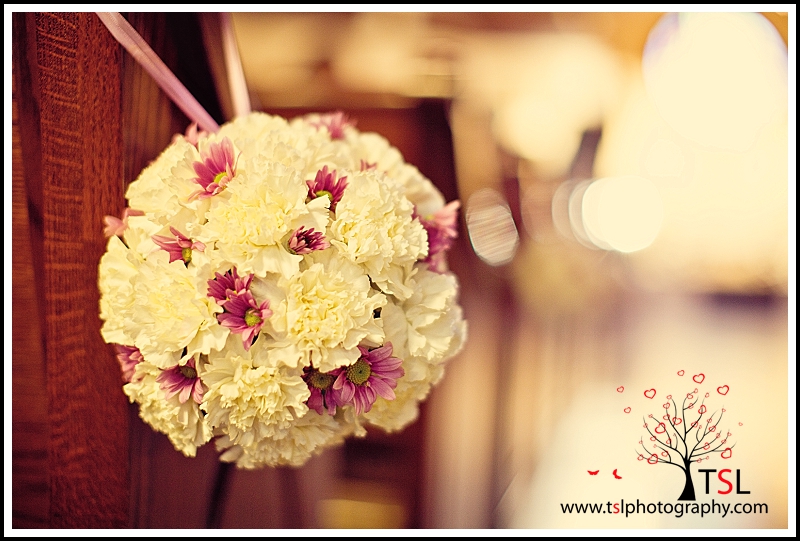 I loved these adorable flower balls that were hung on the ends of the pews.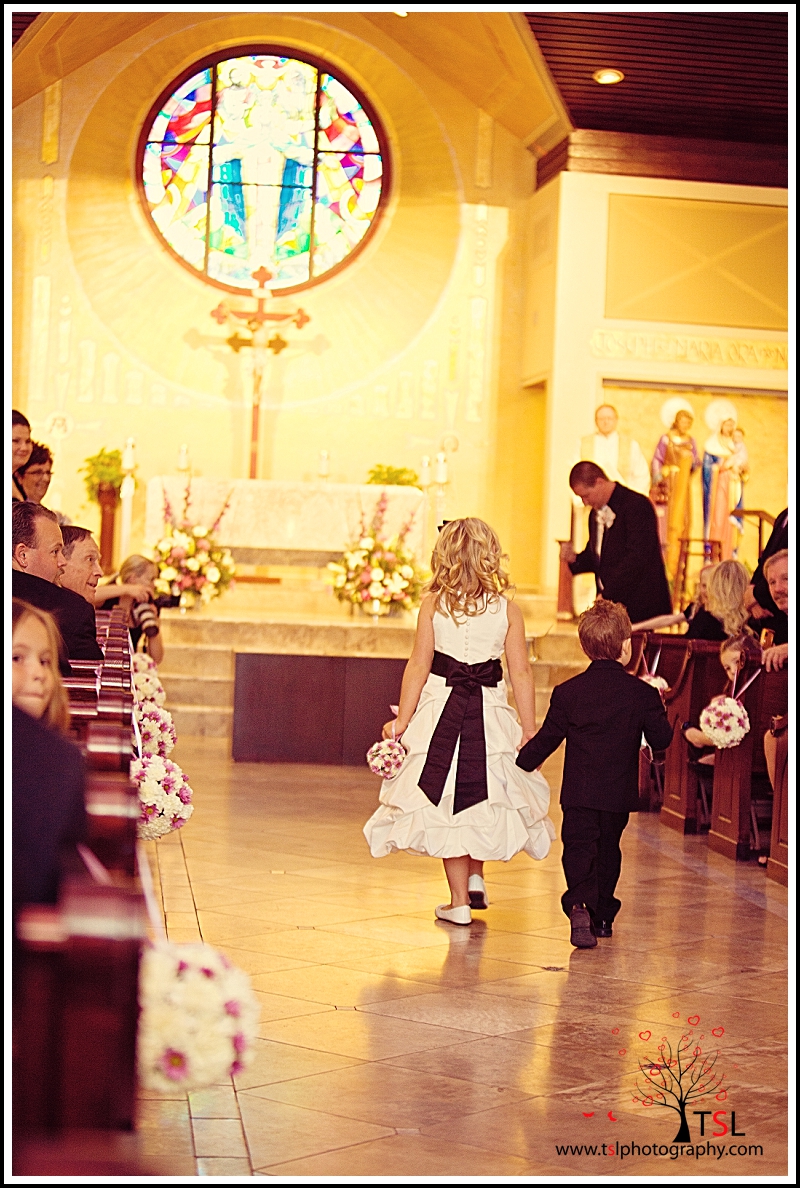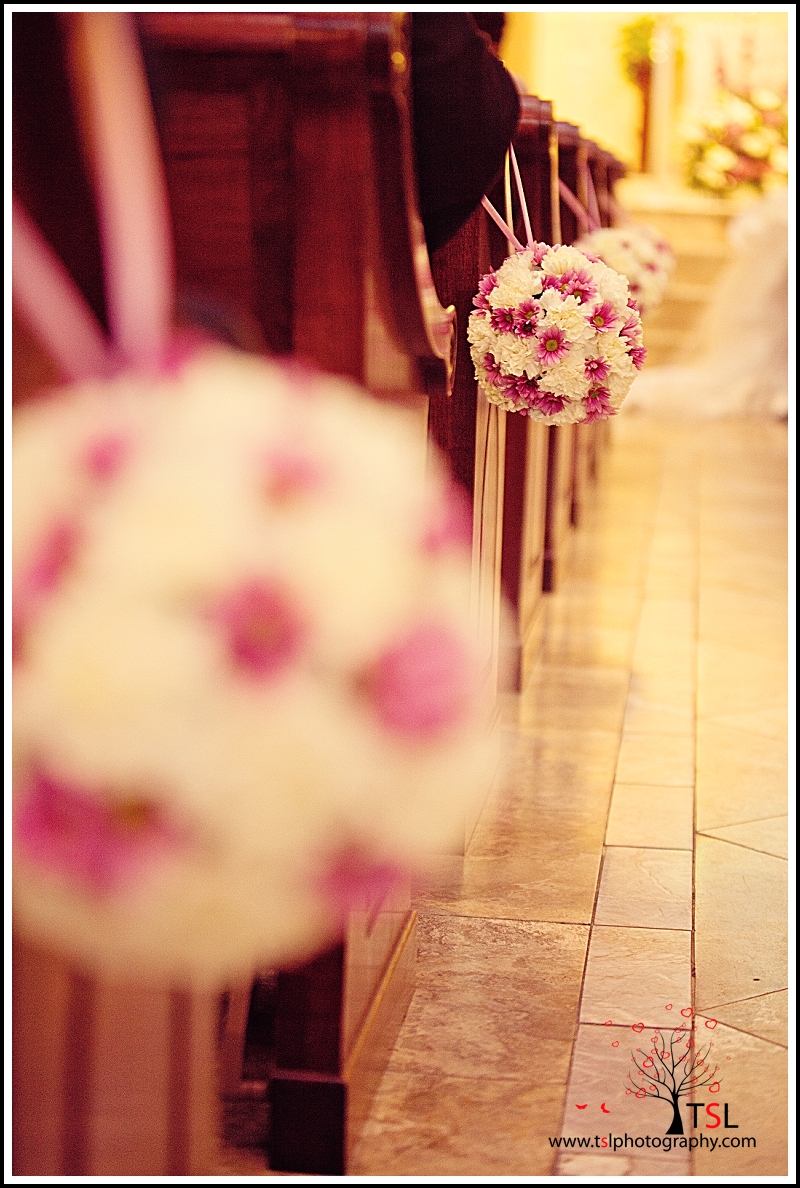 This was such a precious moment as Marta and her brother looked at one another before they began to walk down the aisle. Can you see the tenderness in their eyes?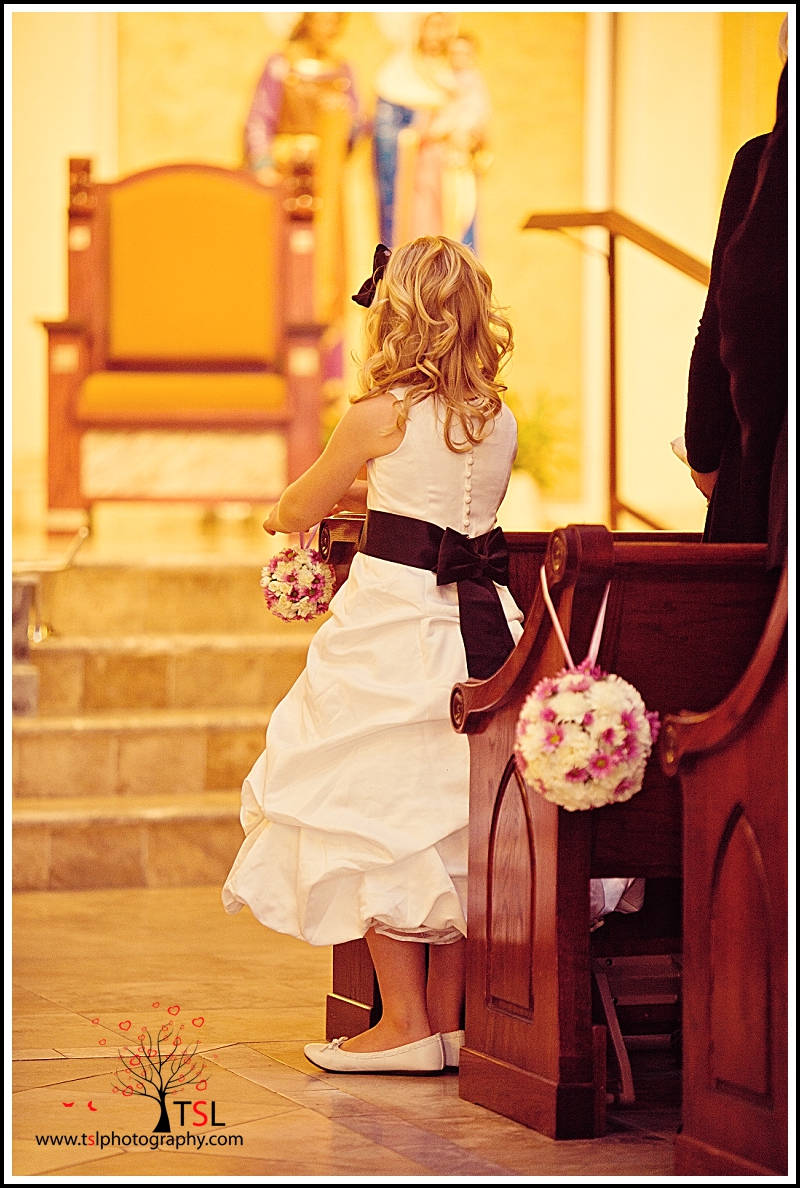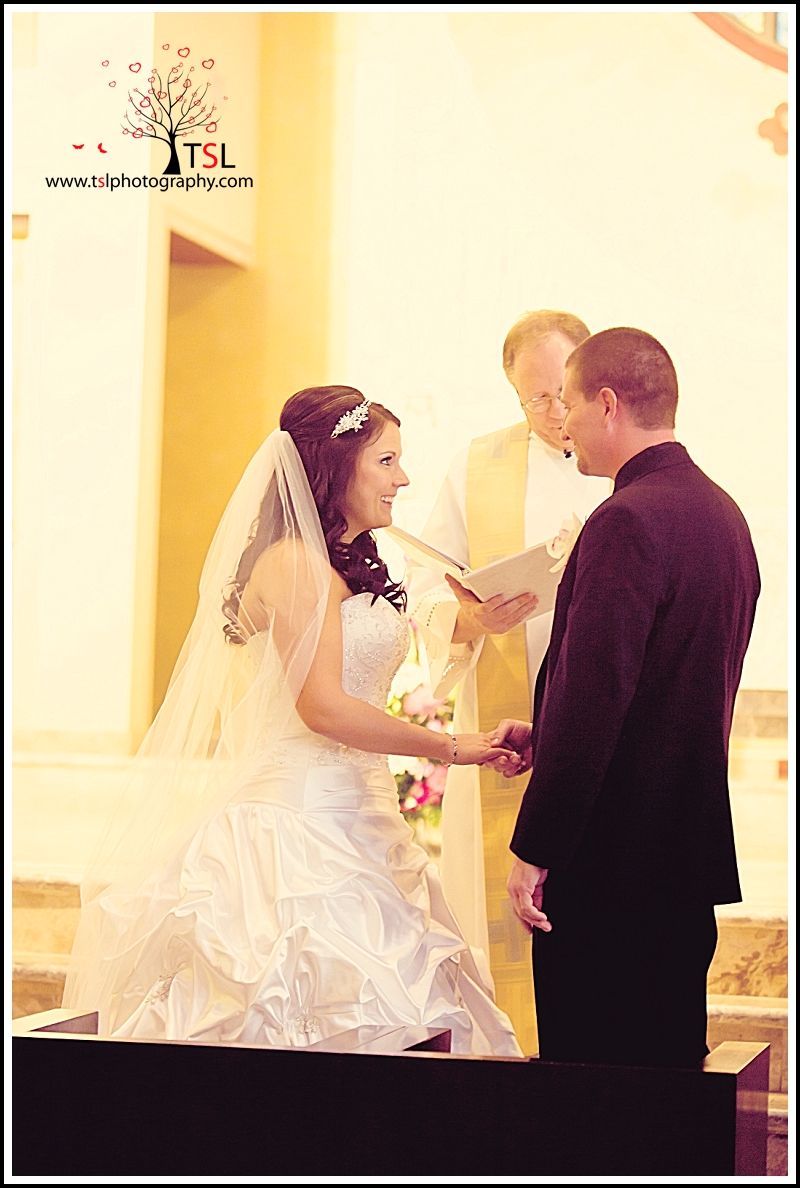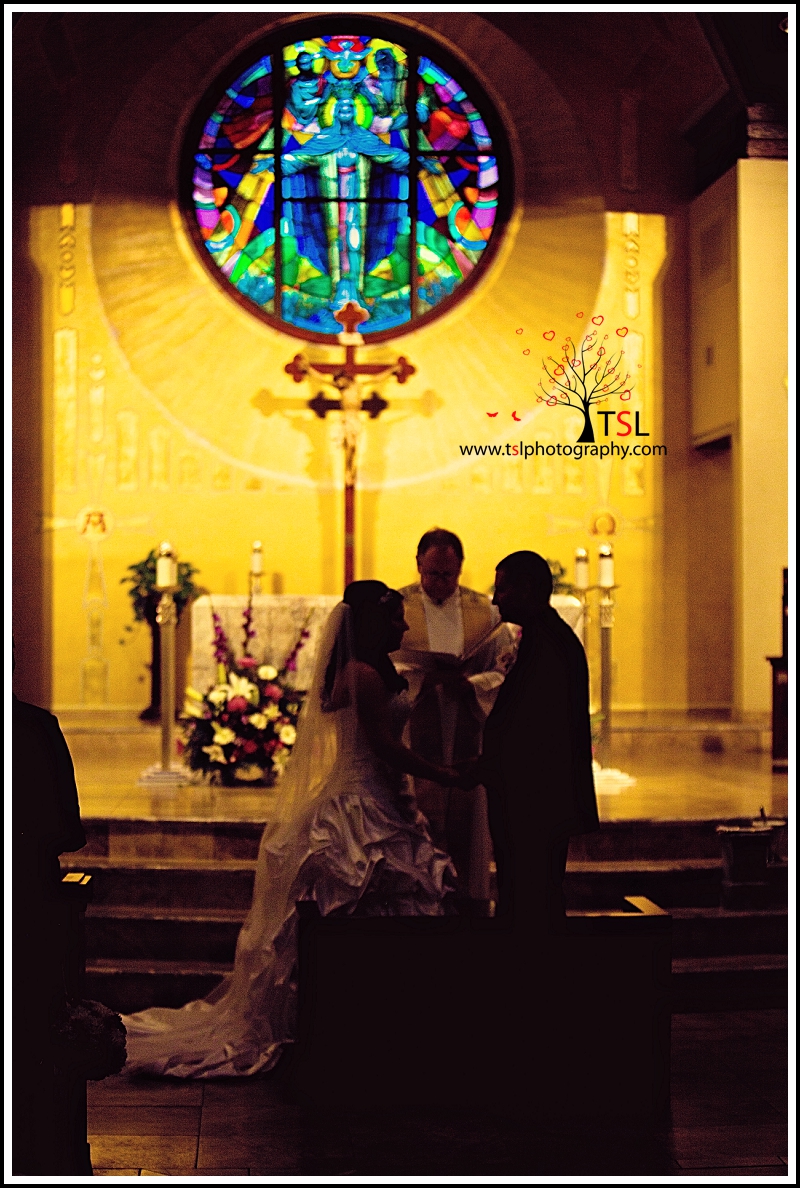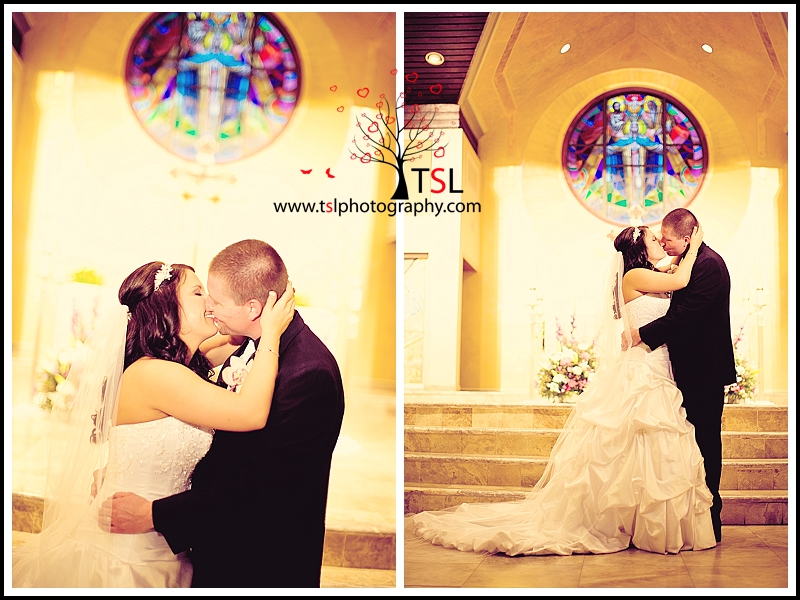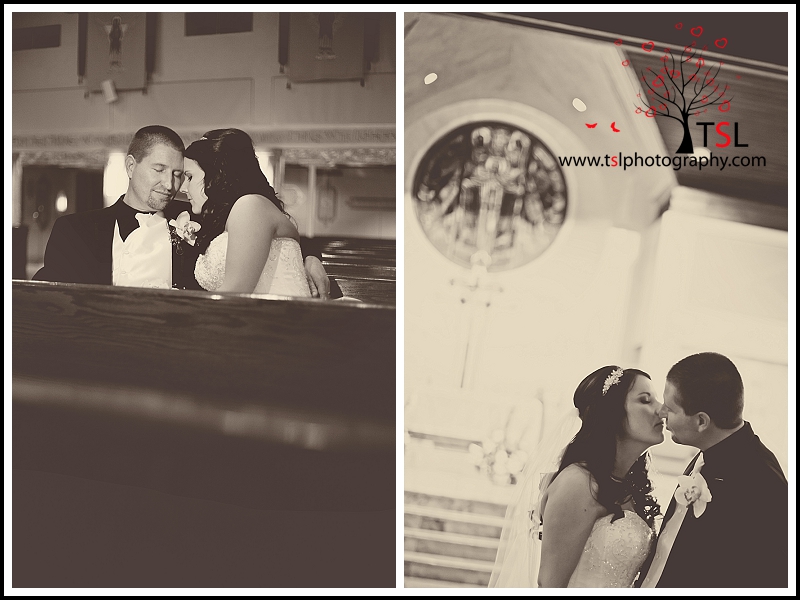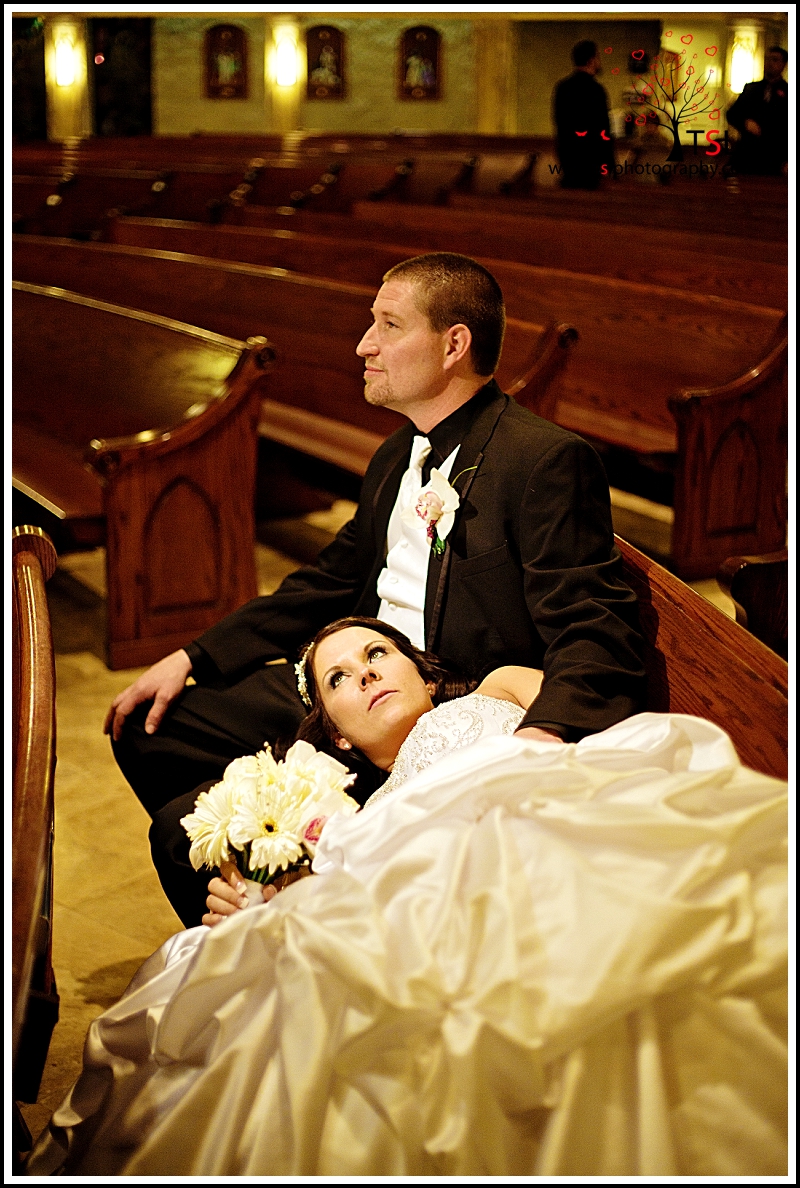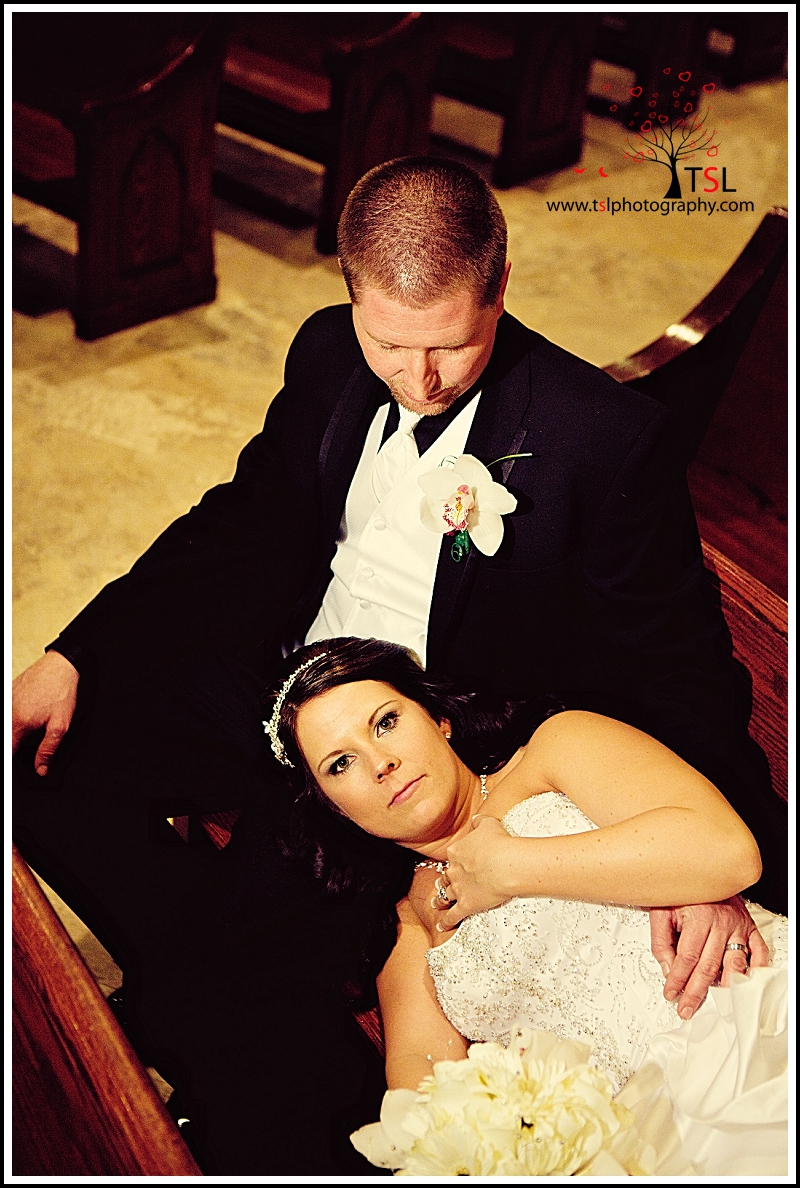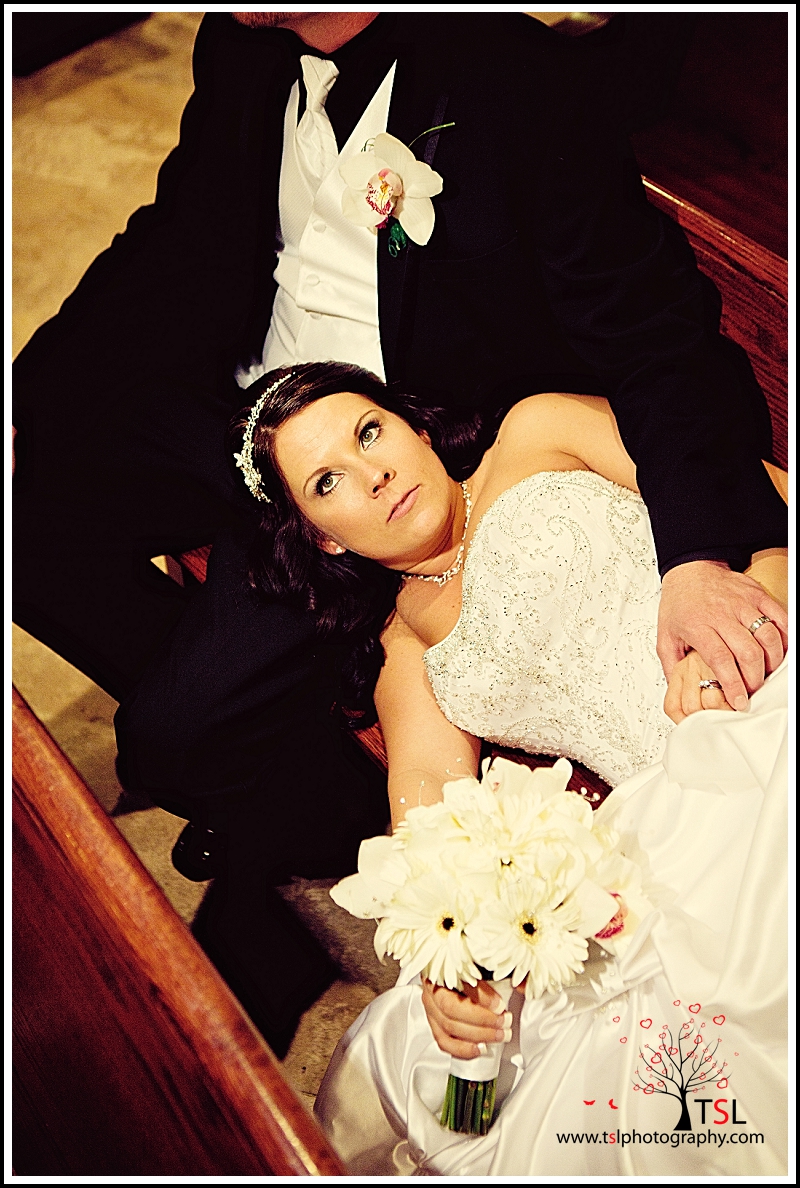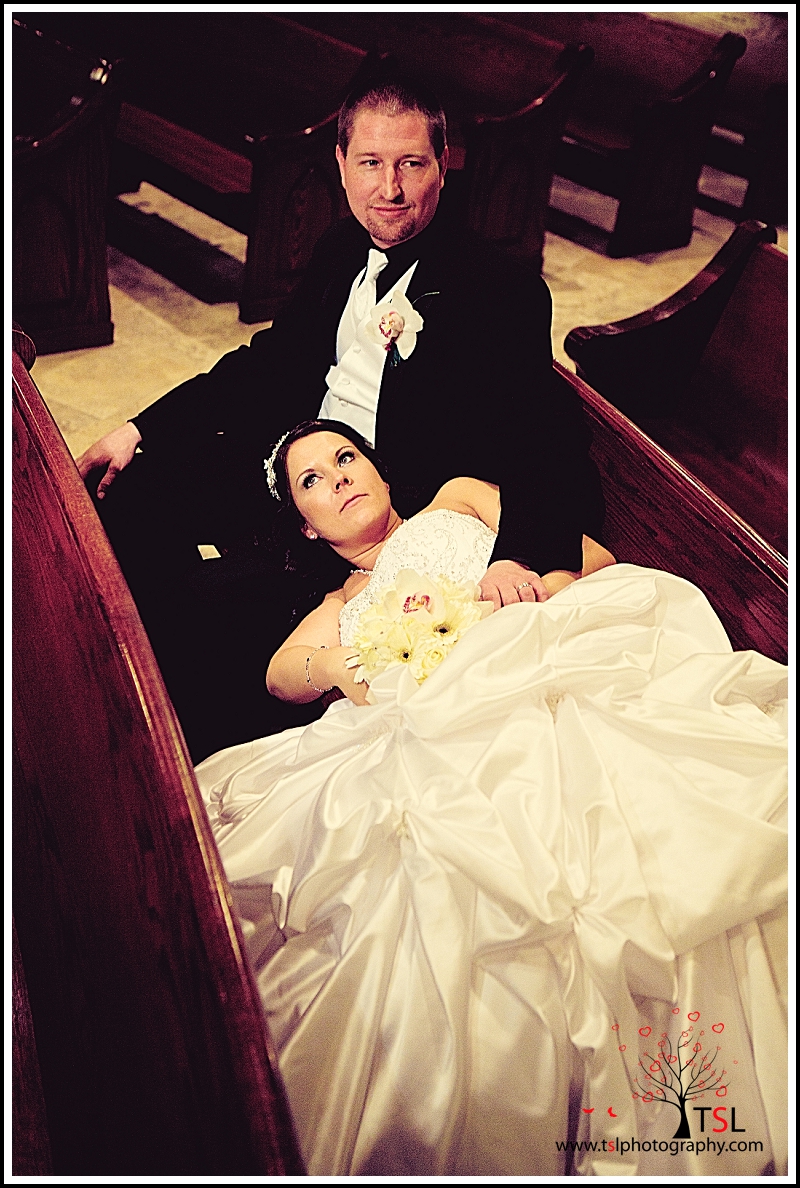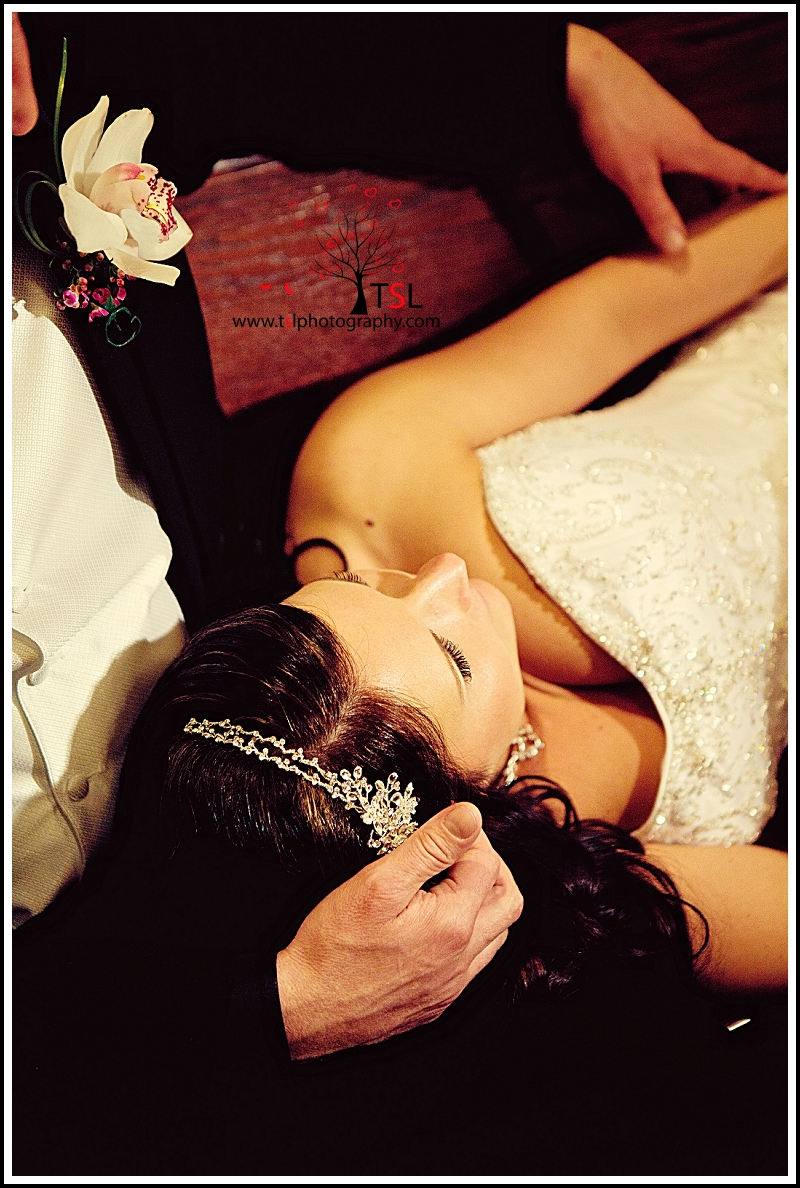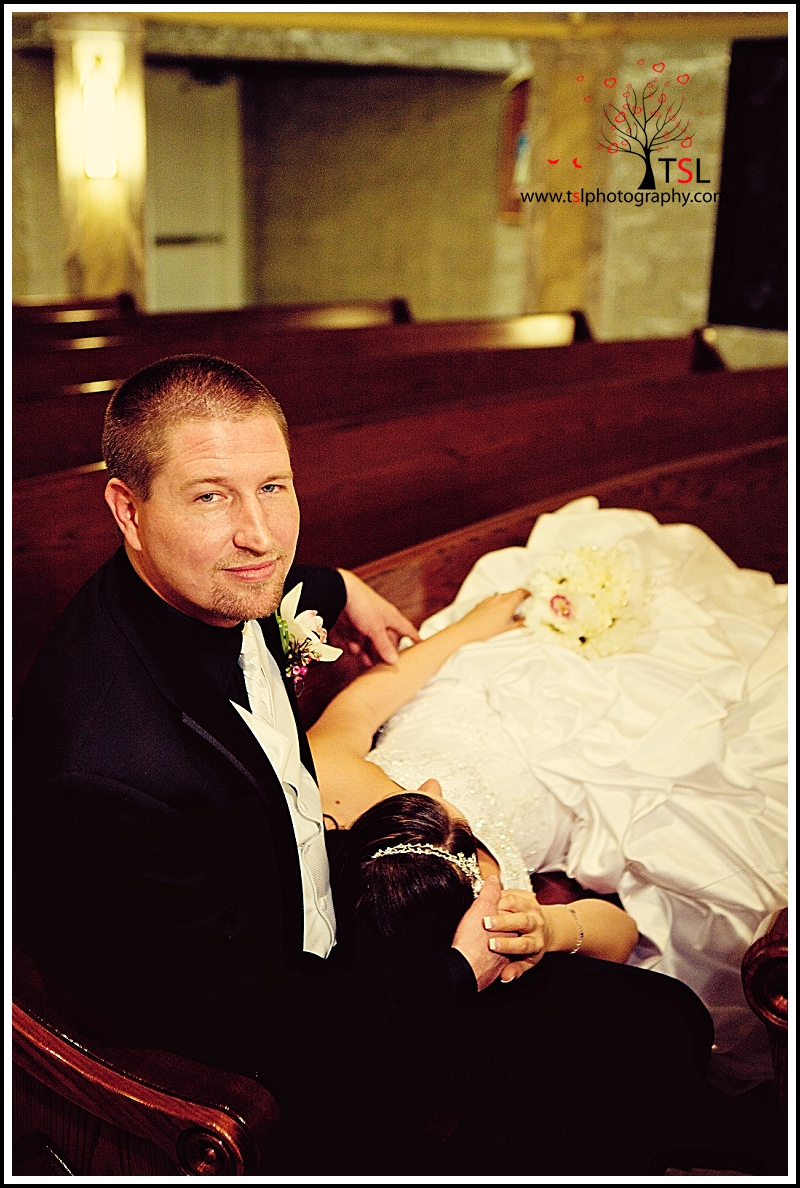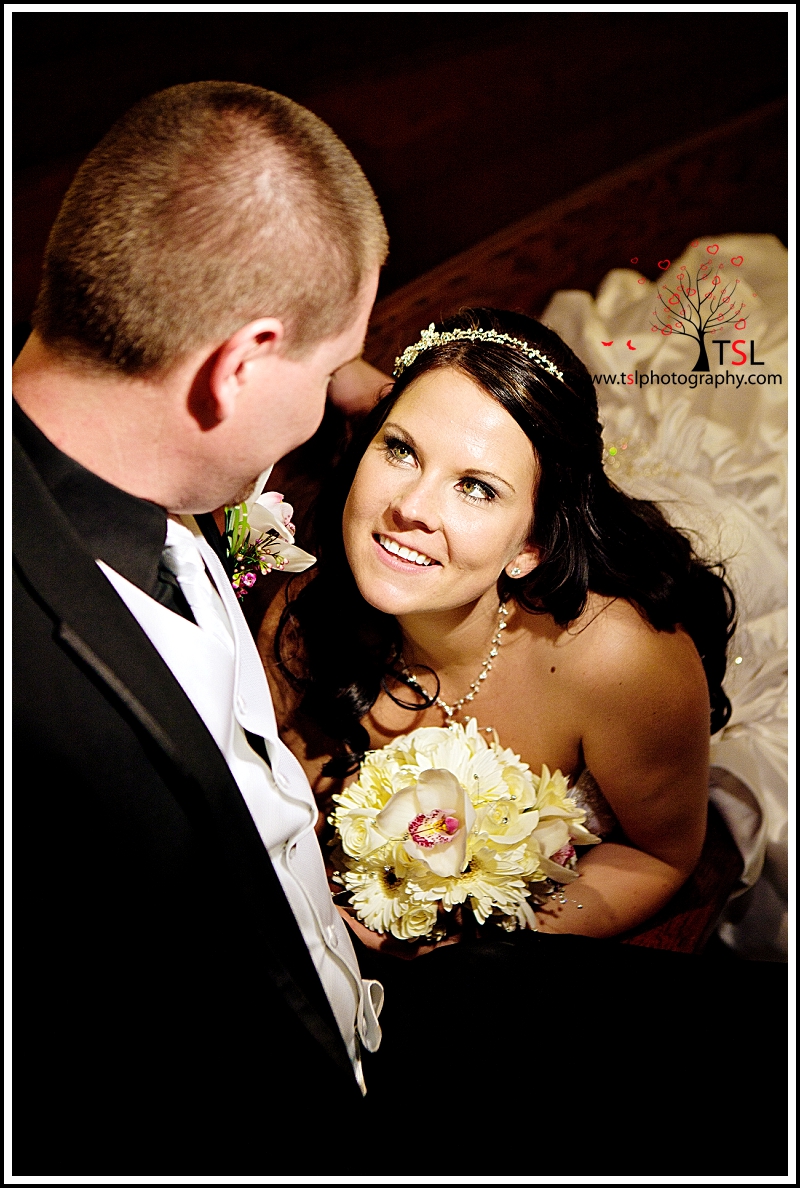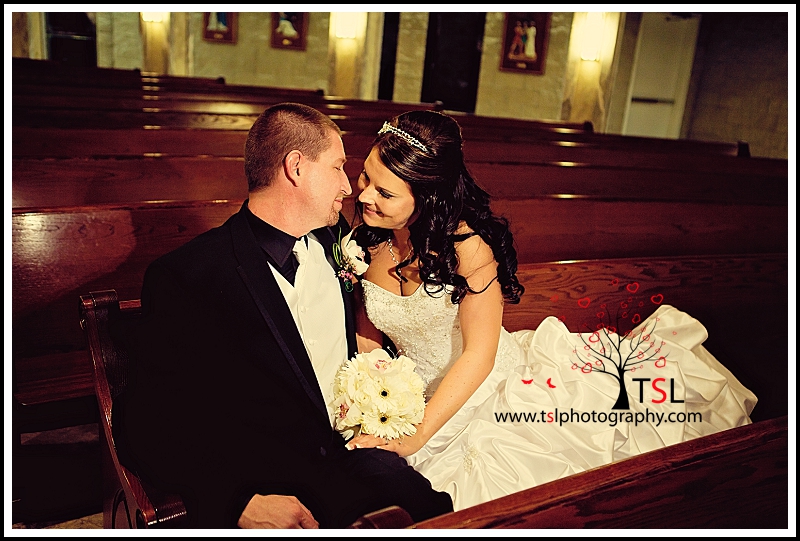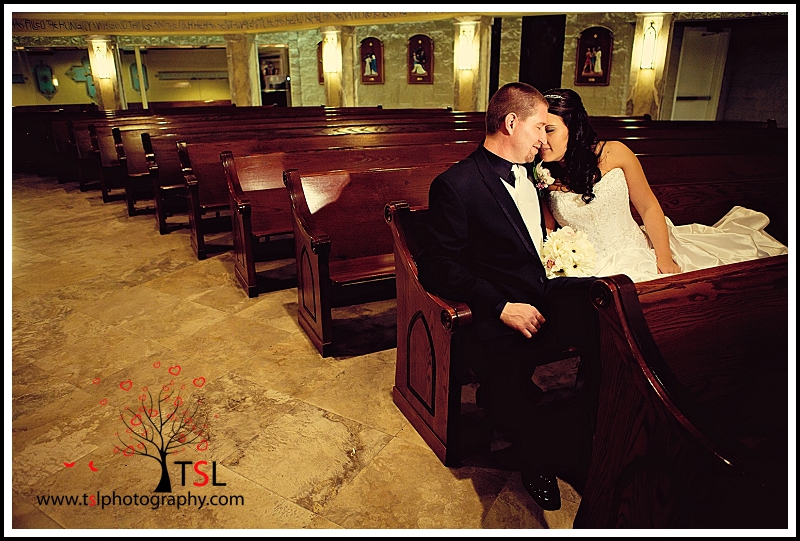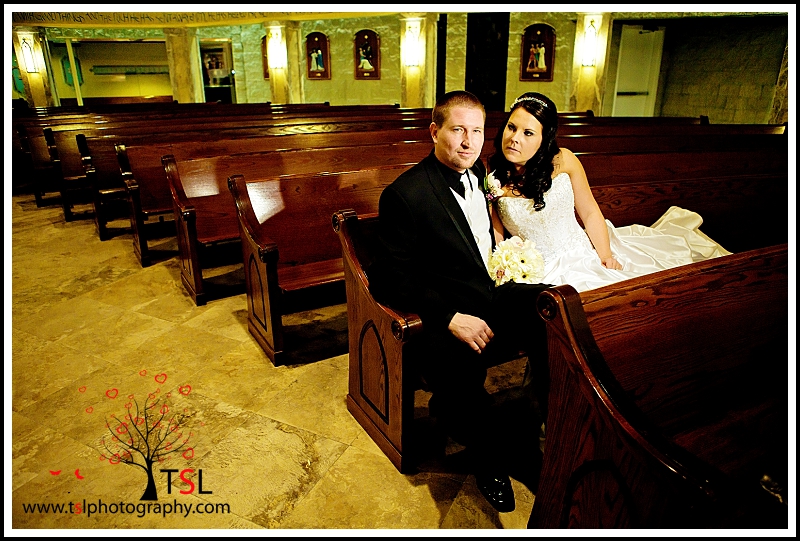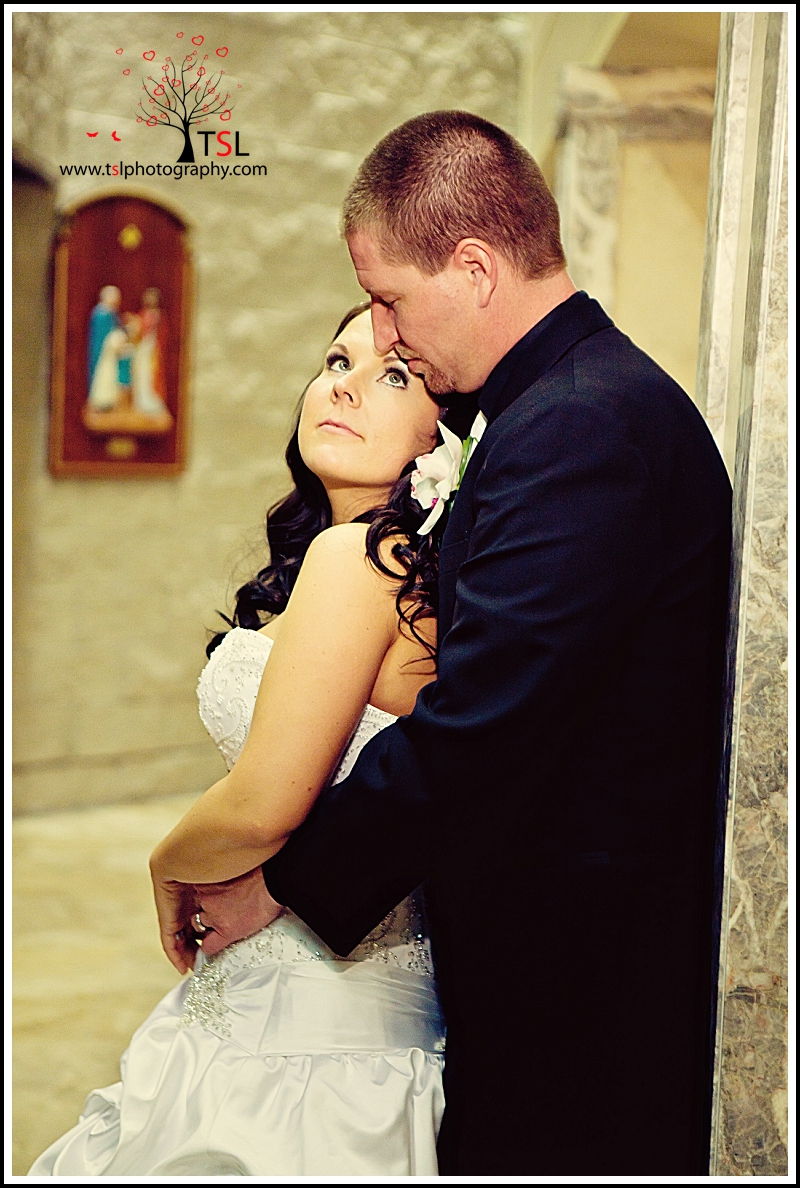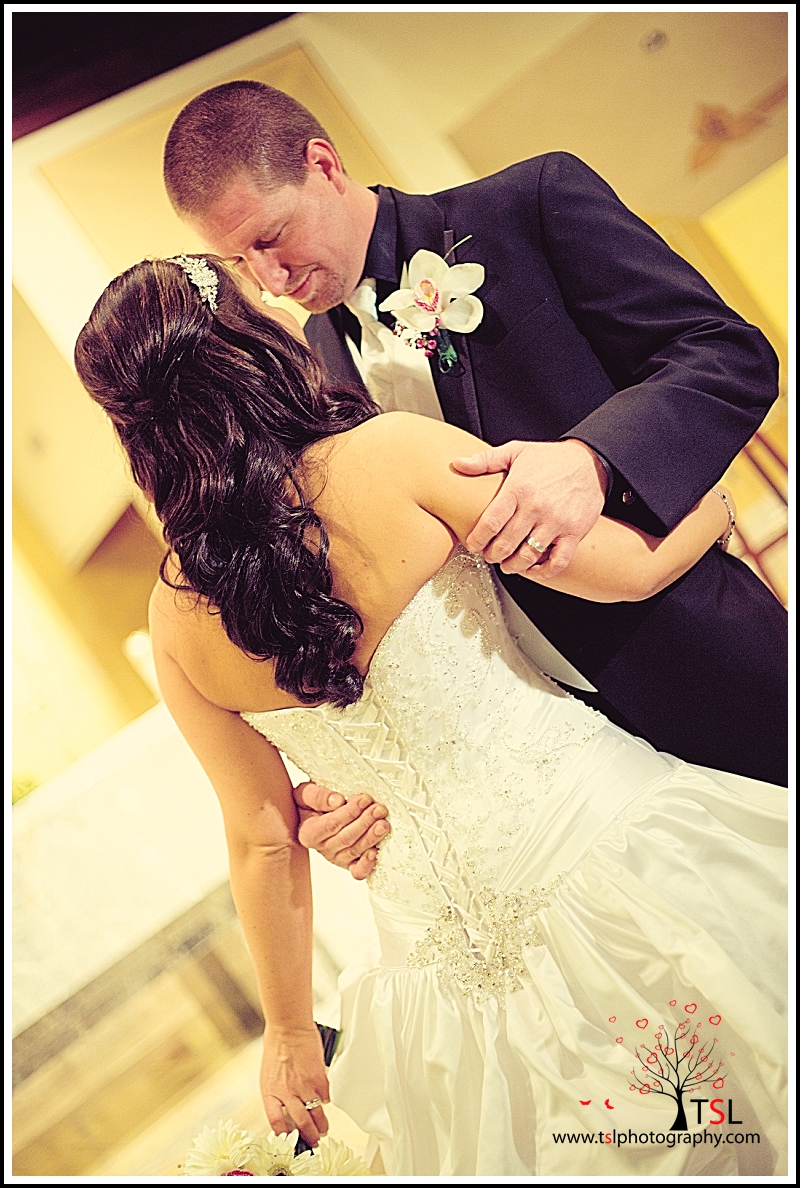 Next up, we'll move on to see a glimpse of the reception, lots of details, and a fabulous surprise that Marta's sister and brother-in-law planned for the newlyweds. It's so amazing – you won't want to miss this!