I set out early Tuesday morning to go to court, green notice in hand, stating the date and time of my court case and location to meet for my traffic violation.  After driving around the court building several times trying to find a parking spot and then resorting to $5 per hour parking at the parking garage across the street, I finally walked up to the court house, only to see a long line of people wrapped around the outside of the building, waiting to go through the metal detector. Apparently they write 8am on the notice of everyone's green card. Nice. Very thoughtful of them….
Yeah.
So, after finally getting though the metal detector, I had to wait in another line to get my ticket to get called up to the counter. After I got that ticket, I saw that there were over 200 people in line ahead of me, and this was simply going to take forever.
I decided to go grab a snack since I skipped out on breakfast to make it down to the courthouse so early.  I took my time eating, checked Facebook on my phone, perused the internet a bit, only to walk back into the room, and see that there were still 175 people ahead of me… UGH.
I couldn't' do it. I have so much energy within me to continuously keep busy. I felt so unproductive! I saw some of the smarter, more prepared offenders with lap-tops, books and Amazon Kindles.
I needed to get out of there.
So, I did. I left. I went and got my car from the parking garage, paid the $7.00 for my hour and 10 minute stay and took a drive down Main Street. I was soaking in the history of old downtown Vegas. Not far up the road, I stopped in at a really cool Vintage second-hand shop, The Attic.
Perfect. I love vintage stuff, so I thought this would be a great way to eat up some time. Upon entering, I was greeted by a friendly clerk… and then there they were. Perched on a shelf. They sung to me. They were yellow. Yellow and beautiful. And soon to be mine.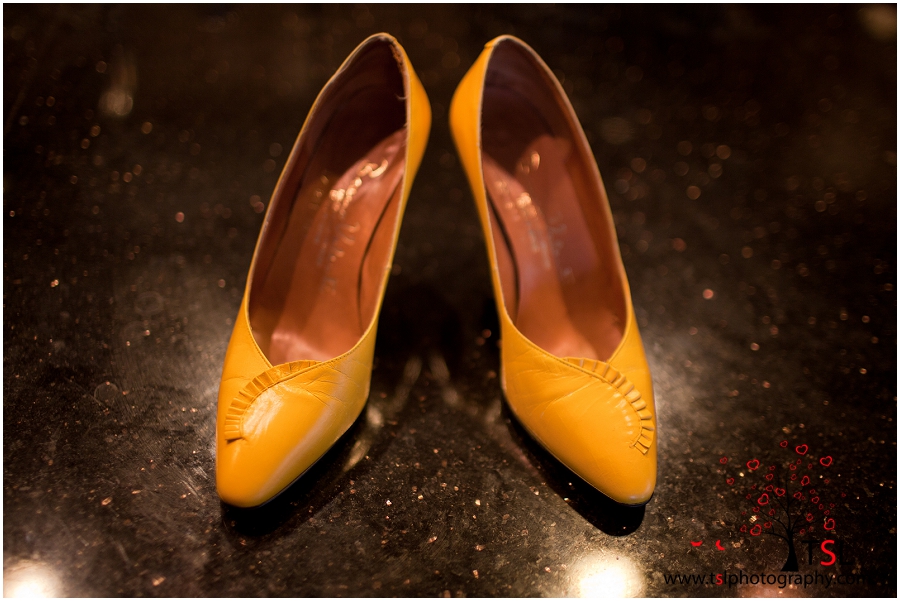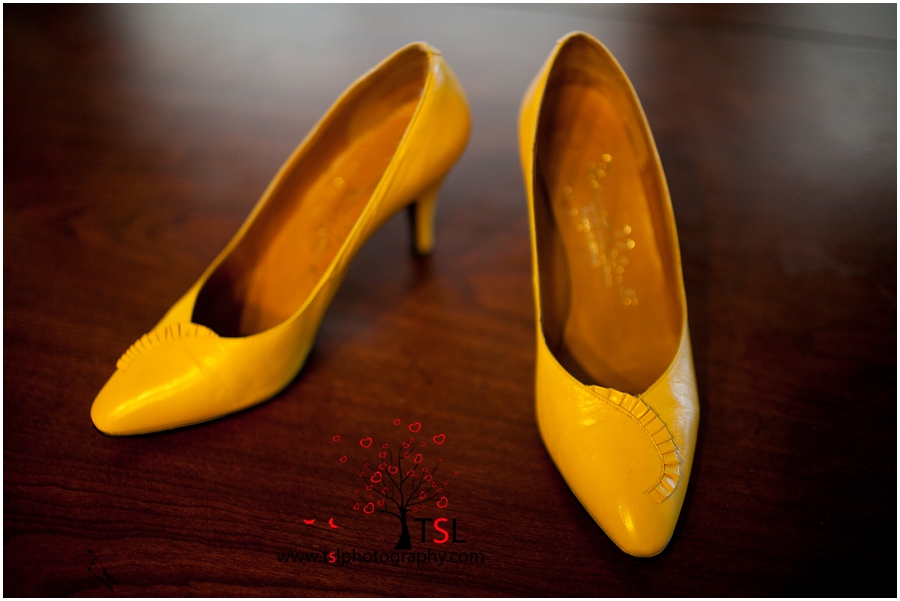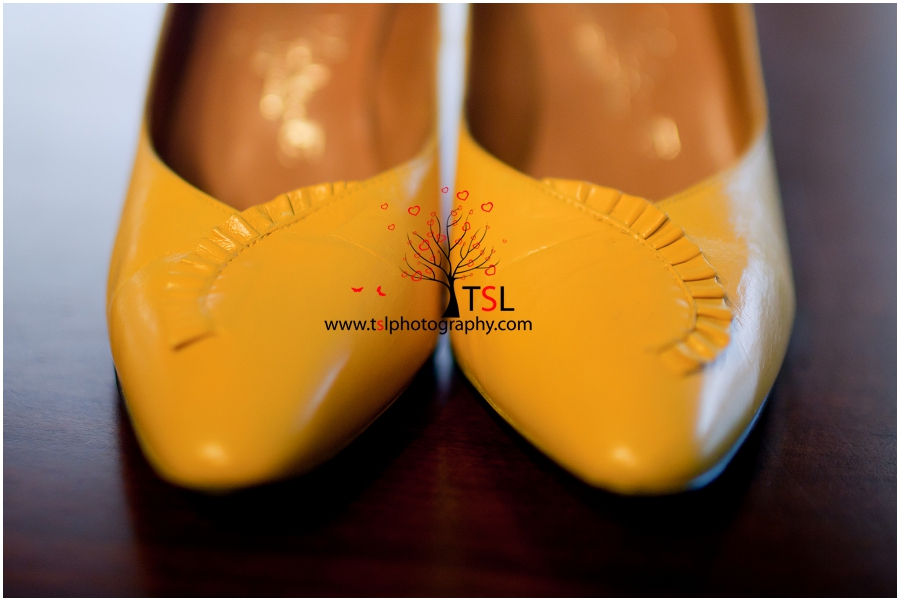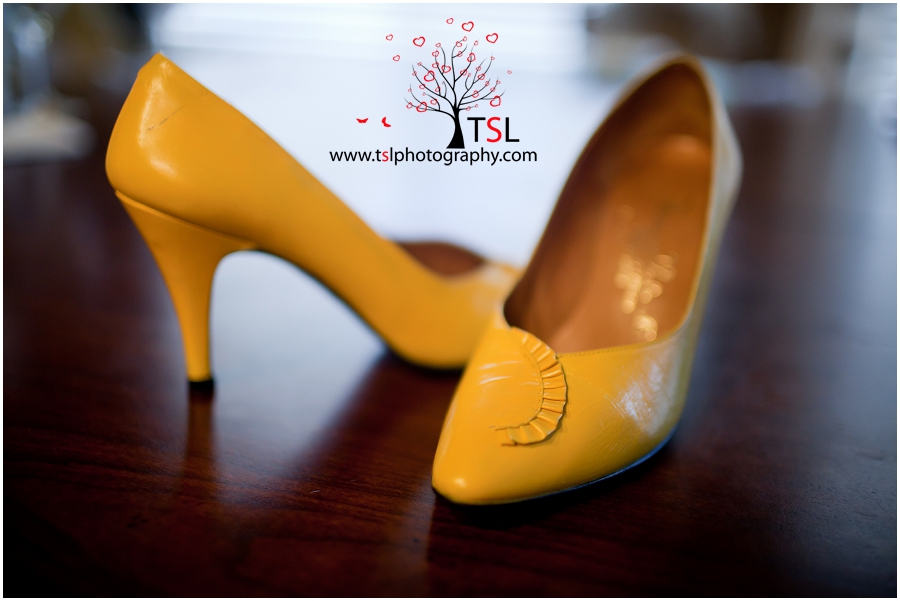 Aren't they gorgeous? I tried them on, and they were a little snug, but I didn't care. They were yellow and gorgeous! How could I resist??
I told myself I would think it over. I'd walk around in them a bit and make sure I wanted them. So, I did. I walked around the store, with my own shoes tucked under my armpit, while I walked around in these. I took them off and set them on the counter and looked around a bit more. My mind was telling me I didn't really need them and they were on the snug side…
But, I went for it anyway. They'll be perfect for my next family photo shoot. 🙂
These vintage pumps were a steal anyway for just $18.95. C'mon, genuine leather made in Italy… Yep.
So after my lovely shoe adventure, I headed over to the Arts District and scoped out some cool locations for my next photo shoot.
I decided to head back to the court house. This time, I parked around the corner at The Golden Nugget, where the parking was free.
There were still 50 people ahead of me at this time. Seriously?? But, these last 50 people went quickly. I think most of them had given up and just went home. So, within 15 minutes or so from returning I was called up to the window. It took all but a minute and a half to pay my ticket, which can only be paid in person. So silly. There's got to be a better way…
But, despite the frustration of having to wait for so long, I made the best of it, and heck, I even got a beautiful pair of vintage shoes out of it. Vintage yellow shoes!! EEEeee! I love them!!
xoxo,
Suzi