Flipbook favors are mini booklets that are flipped through quickly to show live movement! We create these mini booklets within just about 2 minutes after your guests have a little fun at our party station. If your wedding is in the Cincinnati area, Vitamin C Photography's flip book station will be the life of your party!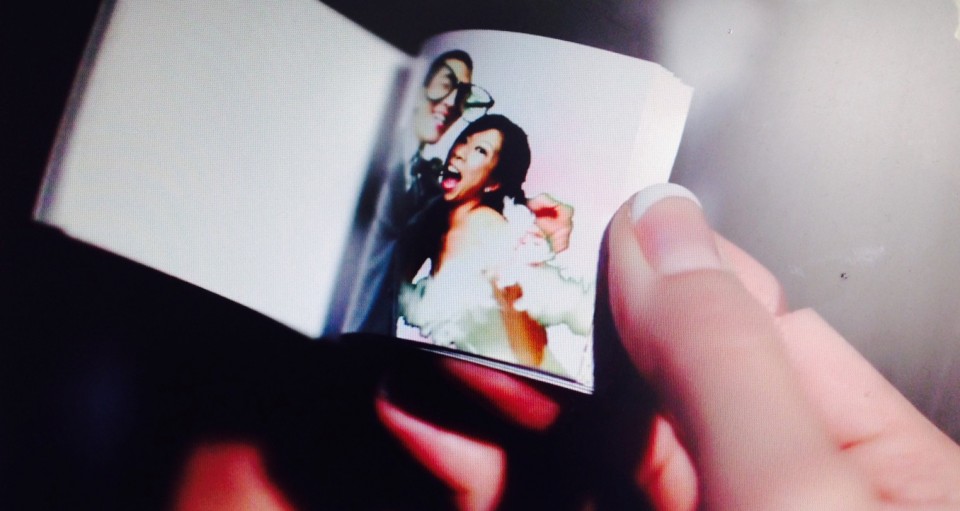 Cincinnati Flip Books –
Here's how it works:
We will set up a portable Flip Book studio, in the Cincinnati area, repleat with props galore in a 10 x 15 area at your event.  
Your guests will take a 7 second video being as silly as they want.  The photos are printed, cut, and bound into a flip book with an optional custom cover that your guests get to take home as a party favor. There is no limit to the number of times they can visit the booth during the amount of time you select.
Our Cincinnati Flip Book Photobooth Station accommodates 1-8 guests with each turn.
We make the Flip Books while you wait.  
And Presto: Instant smiles, entertainment and happiness for your guests. Quite easily the best party favor. Ever.
The next evolution in photo booth technology! Do you remember those hand drawn flip books you made as a child? Utilizing the latest in digital photo technology we take that nostalgia and bring it to life for your special event at Vitamin C Flipbooks!
Step into our special flip book studio photo booth, and watch a 7 second video clip magically turn into awesome 36 page flip books in less than 2 minutes. Offer your guests something truly remarkable to remember.
As an introductory offer we are giving you 20% off our regular pricing for the first 10 events per location within the Cincinnati tri-state area.
See below for pricing, package details and upgrade options.
Vitamin C Mobile Flip Book Studio Pricing