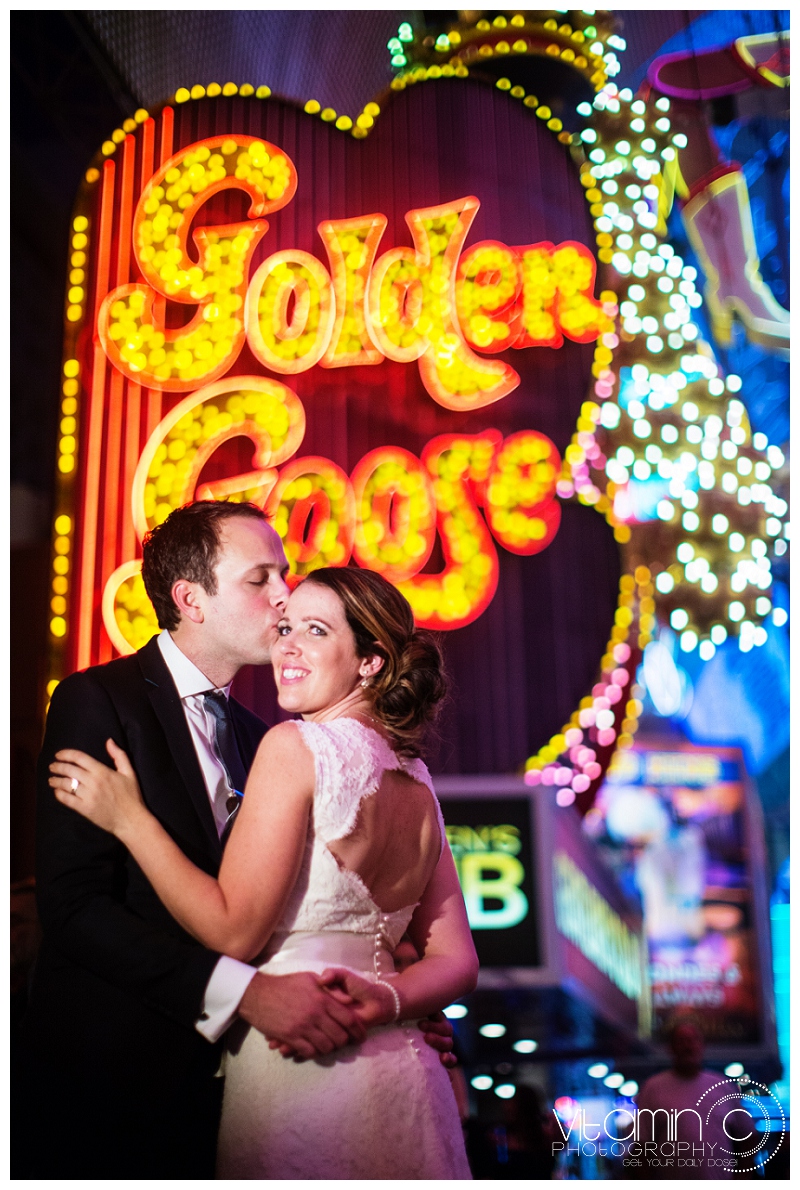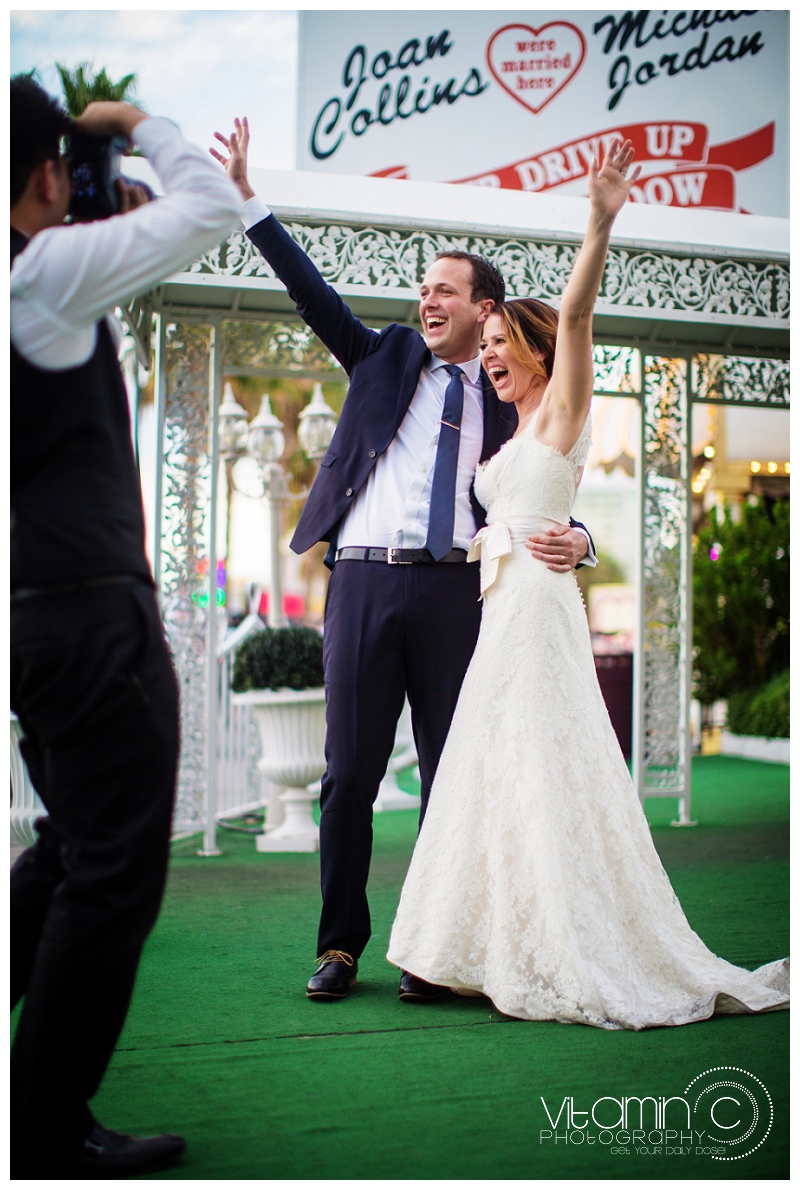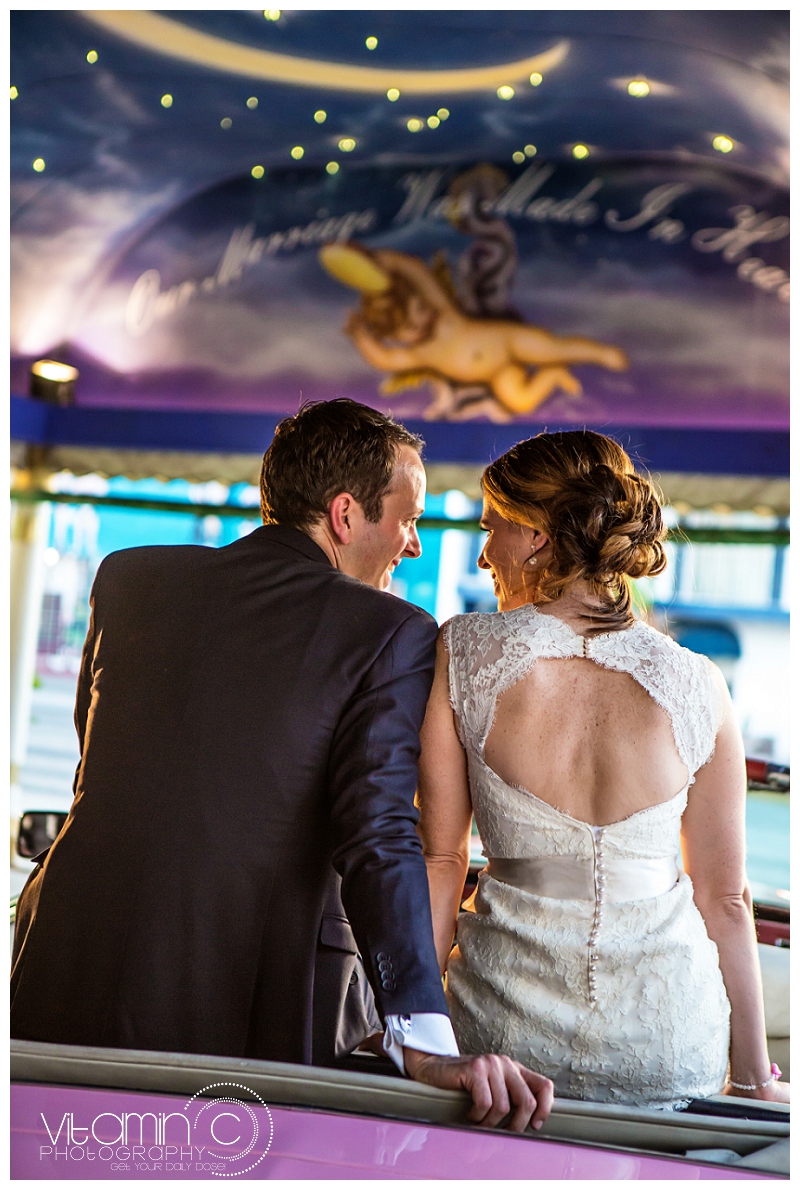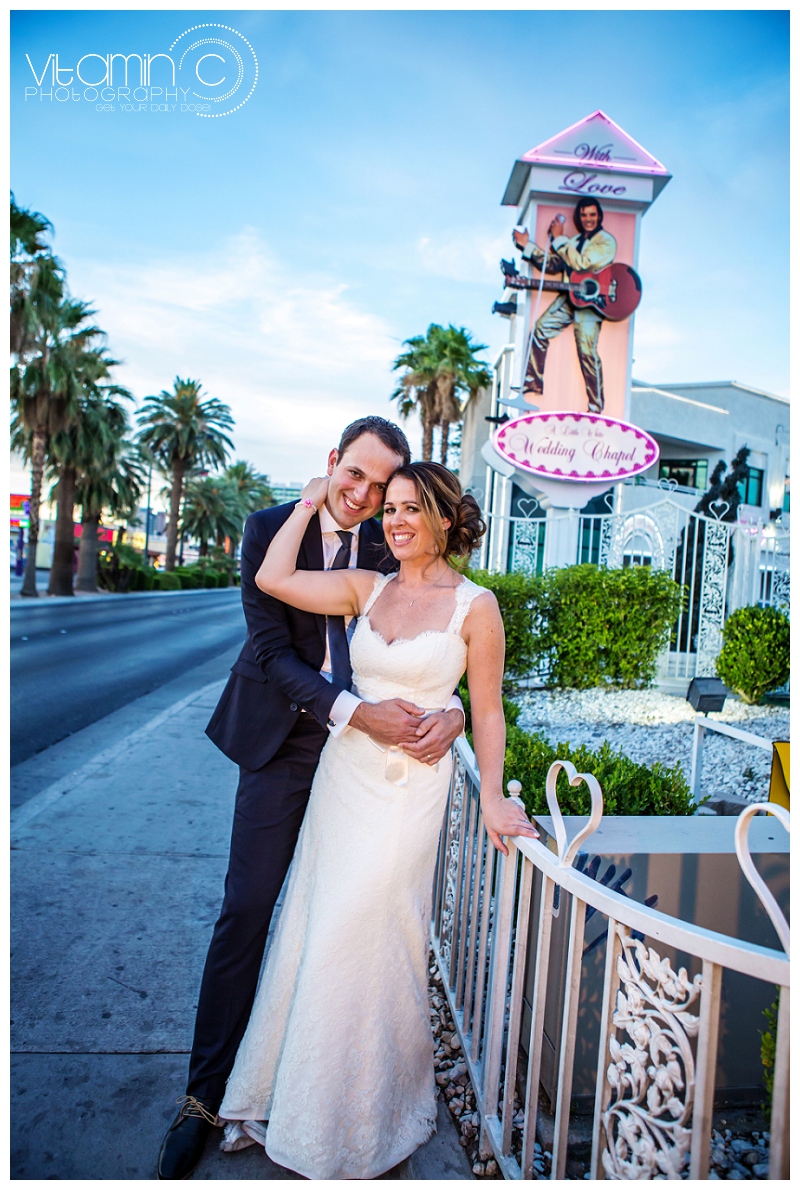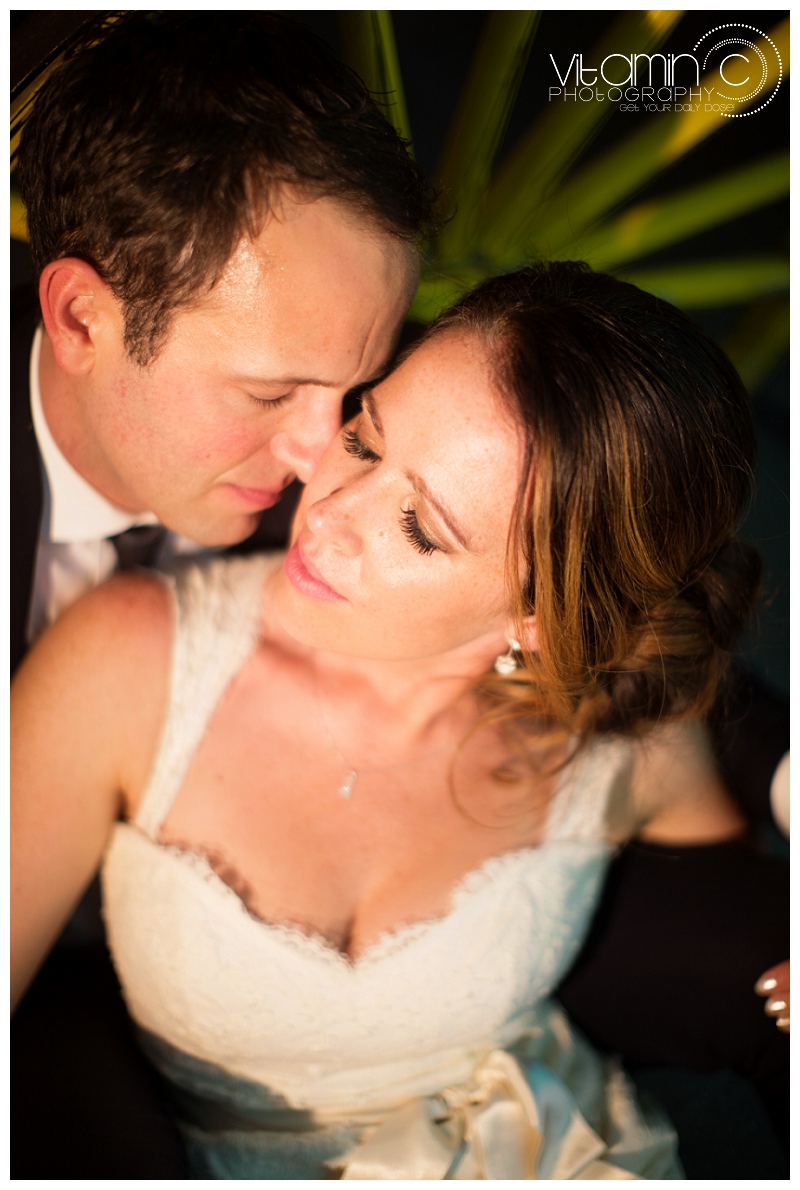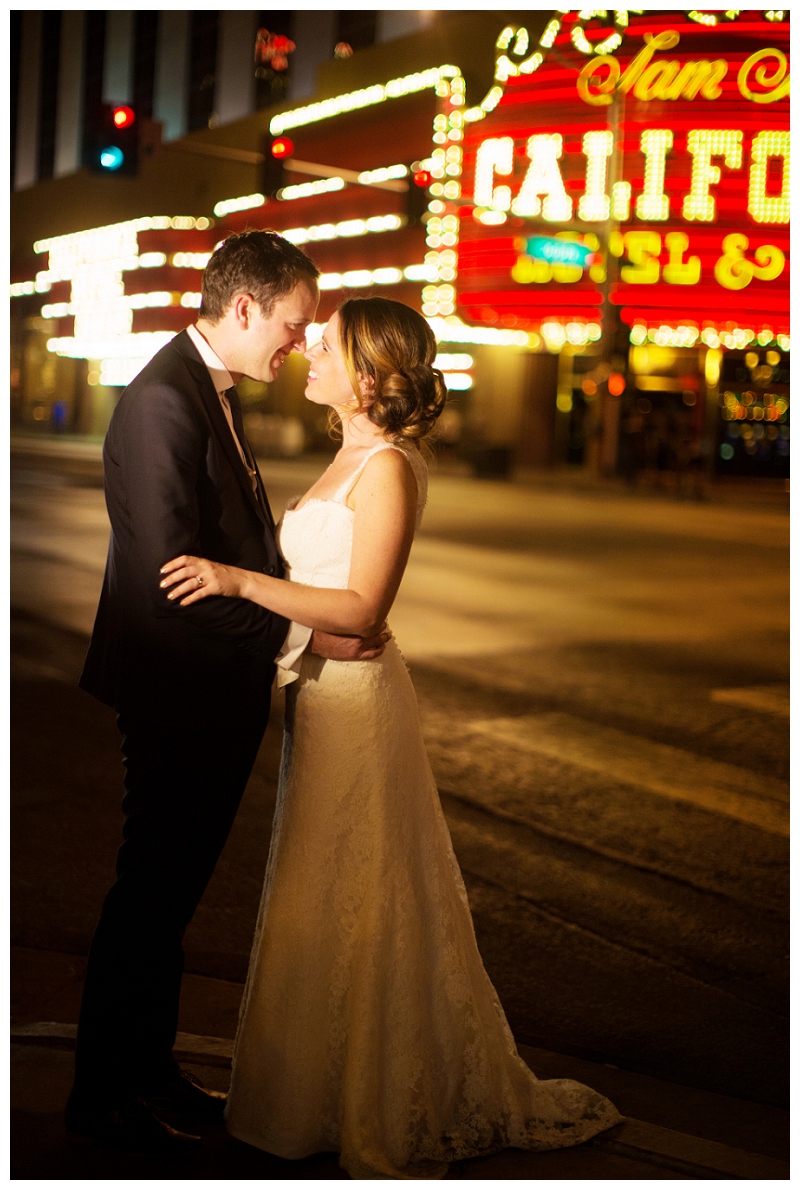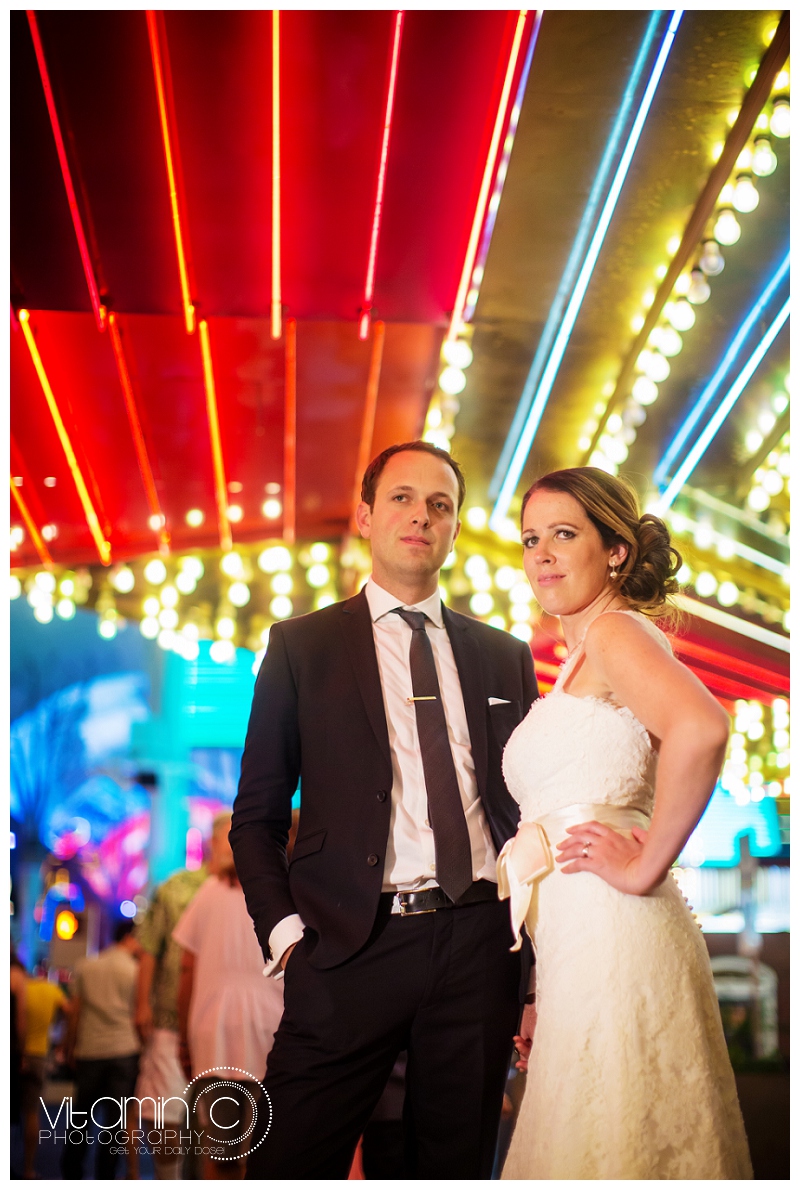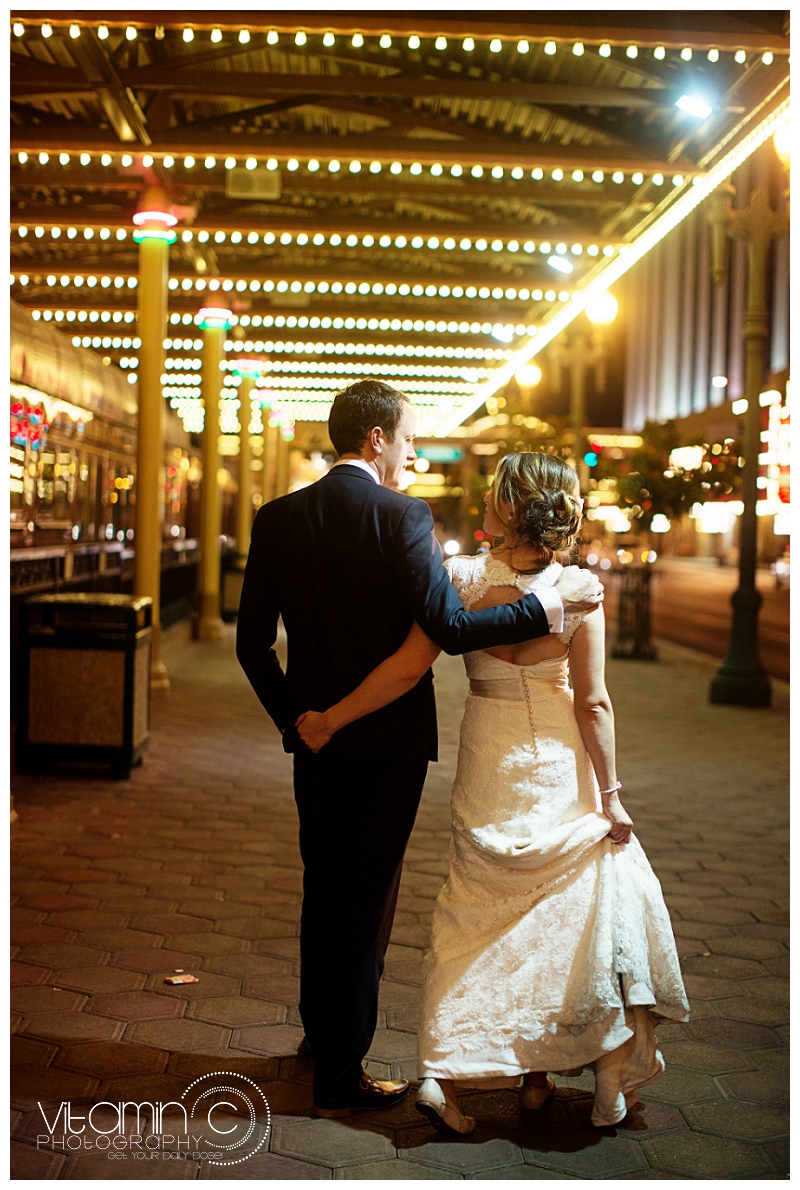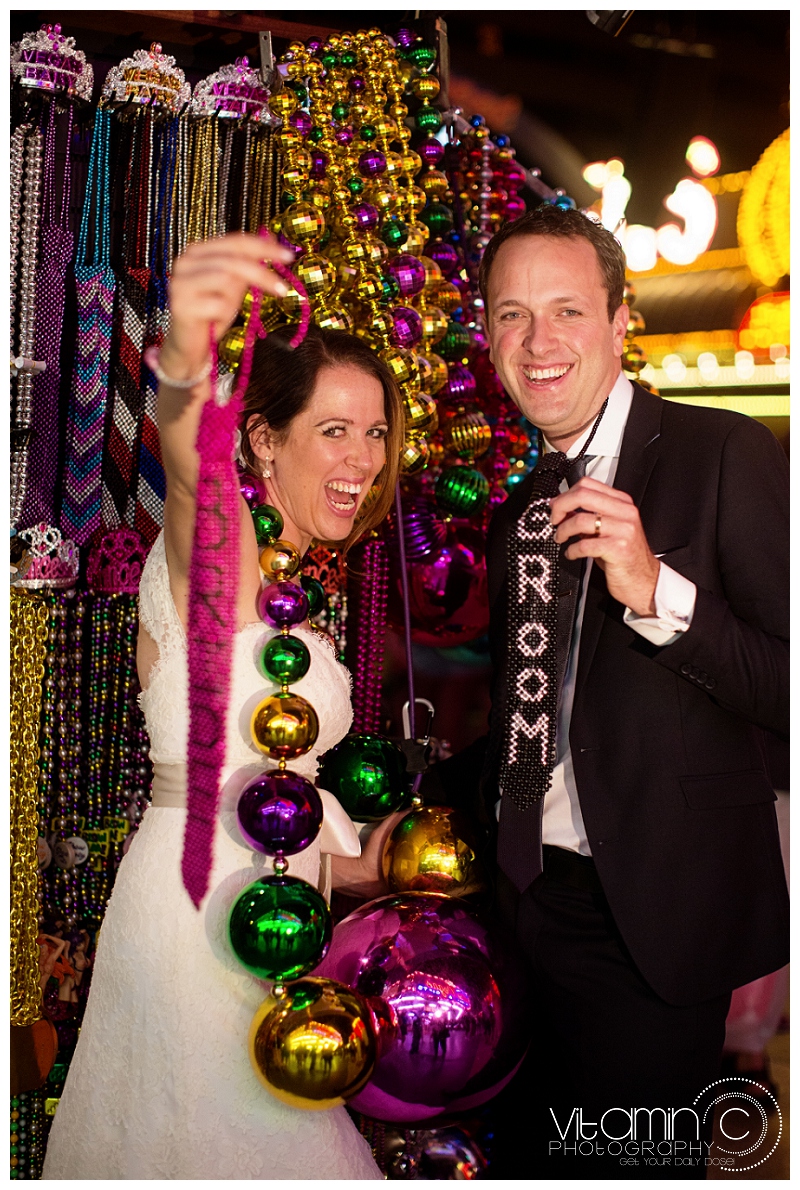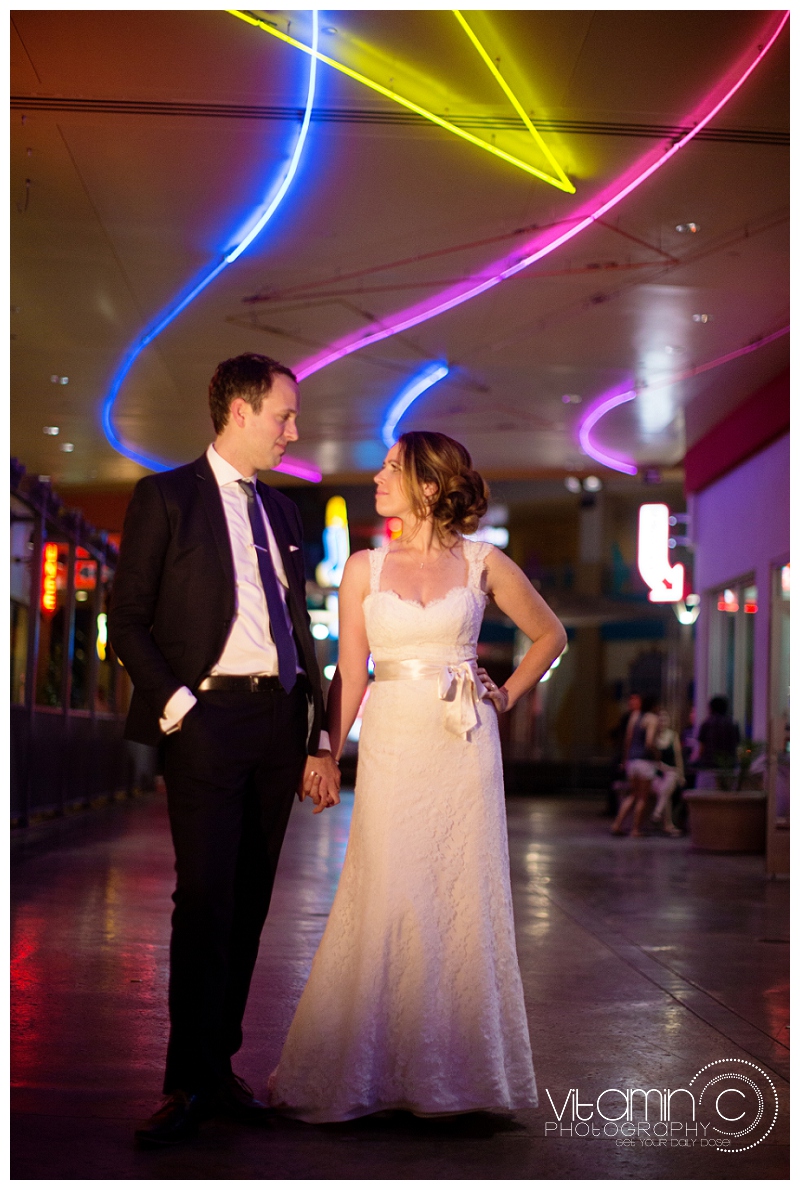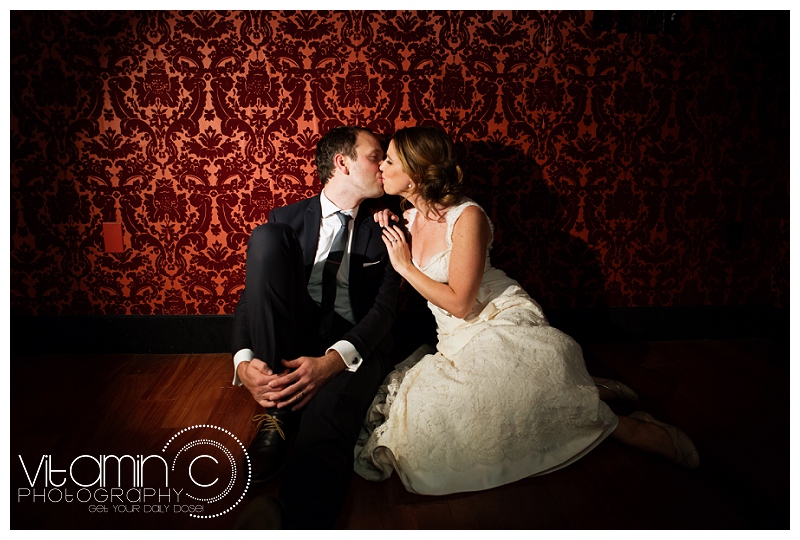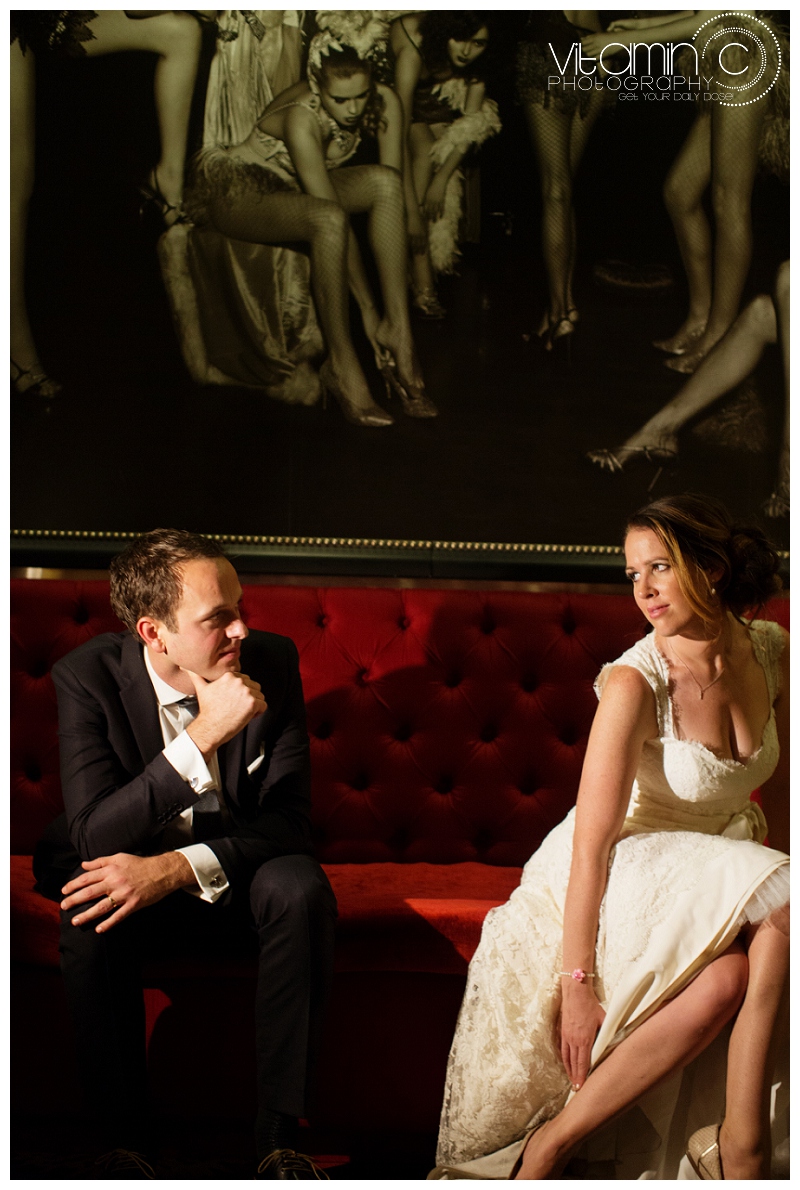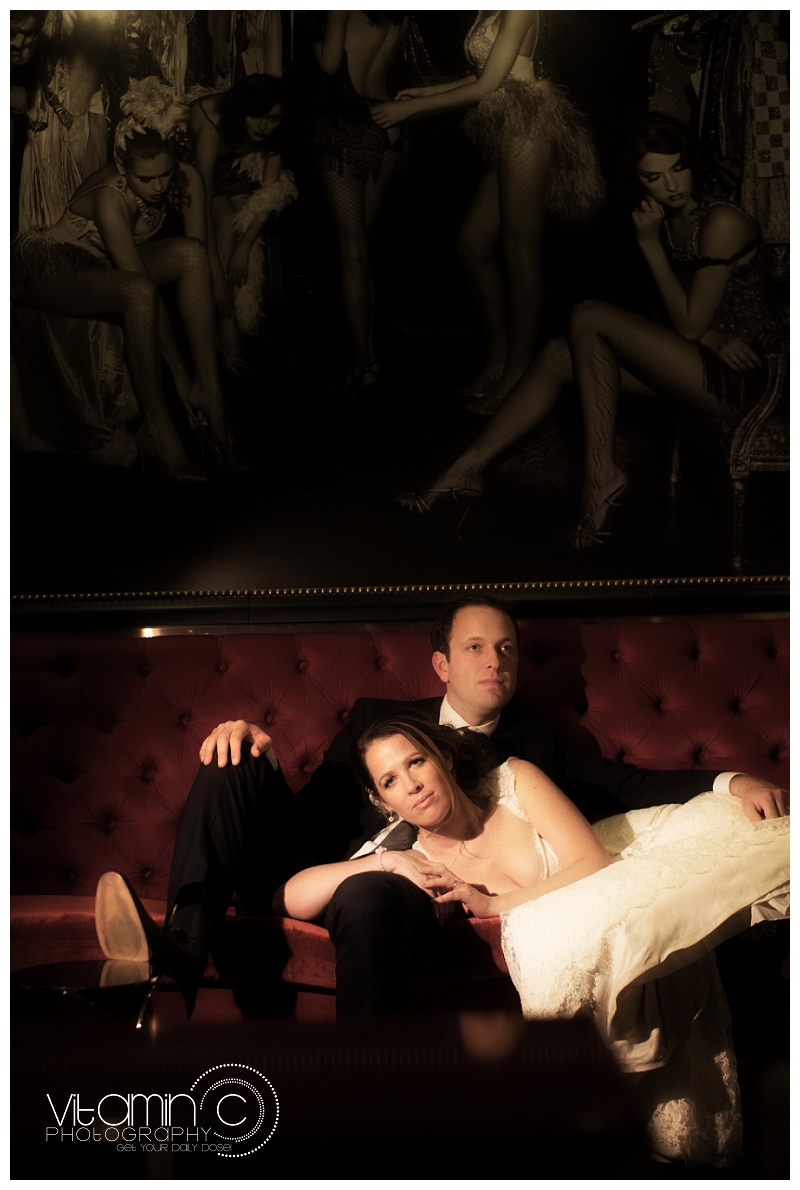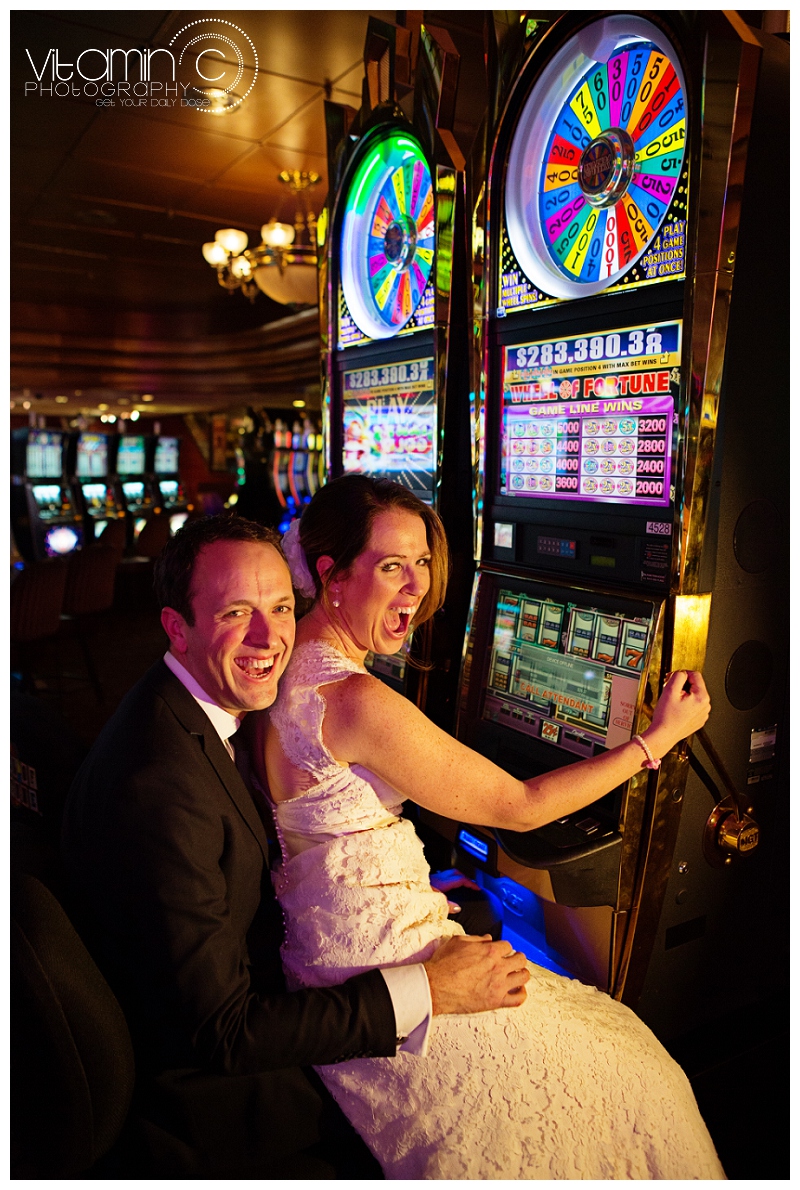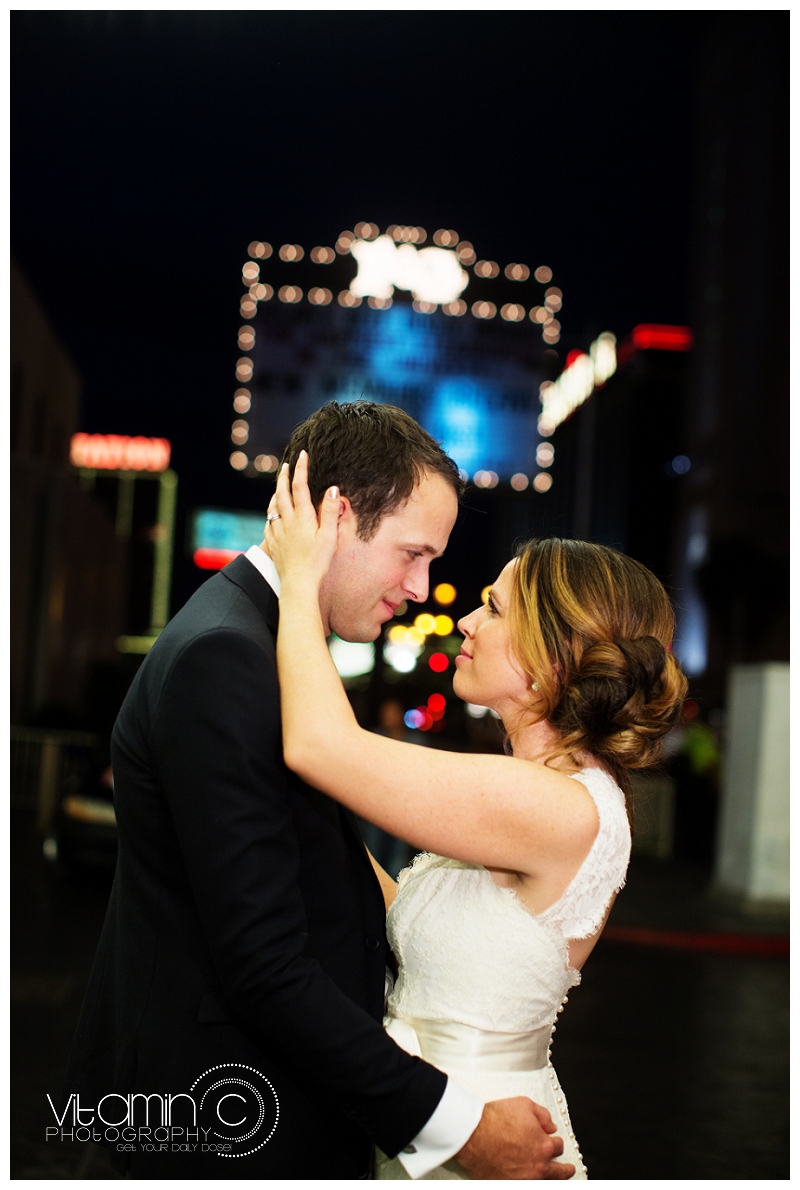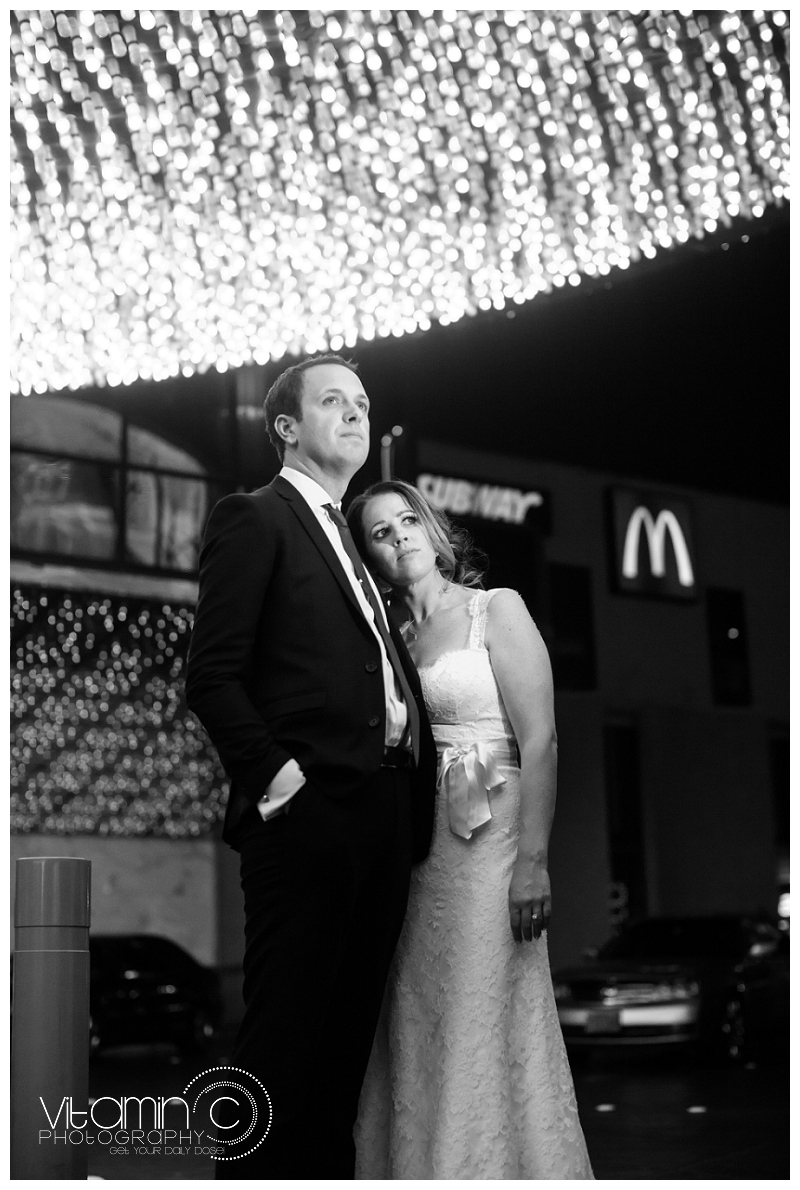 What could be more exciting than a Vegas style wedding at the world famous Little White Chapel? I joined Rocco & Jess for this untraditional wedding done sin city style. After the ceremony, I tagged along with Jess & Rocco as they celebrated their newly wed bliss in downtown Las Vegas.
Stopping to pose up and down Fremont Street at such iconic landmarks as the Golden Goose and the California Hotel and Casino. The glow of neon lights made a stunning contrast and excellent backdrop to Jess's bright white wedding dress. Popping in for a little gambling at Binions's and some impromptu lounging at The Plaza Hotel was also loads of fun for us.
They came all the way from New Zealand to Las Vegas for a destination Vegas wedding. They were pure magic to work with, and believe or not, Rocco injured his arm right before the trip, so we had to be very careful with our posing not to cause him any further pain!
I had such a great time with Jess & Rocco's intimate Las Vegas wedding, and I wish them the best of luck on their future journey together!