One of the best parts of being a wedding photographer is that I get to spend my days surrounded by beautiful people in beautiful places! Even better, it's an entire day absolutely filled with love. Jennifer and Steven's wedding at the fabulous Dragon Ridge Country Club in Las Vegas was no exception!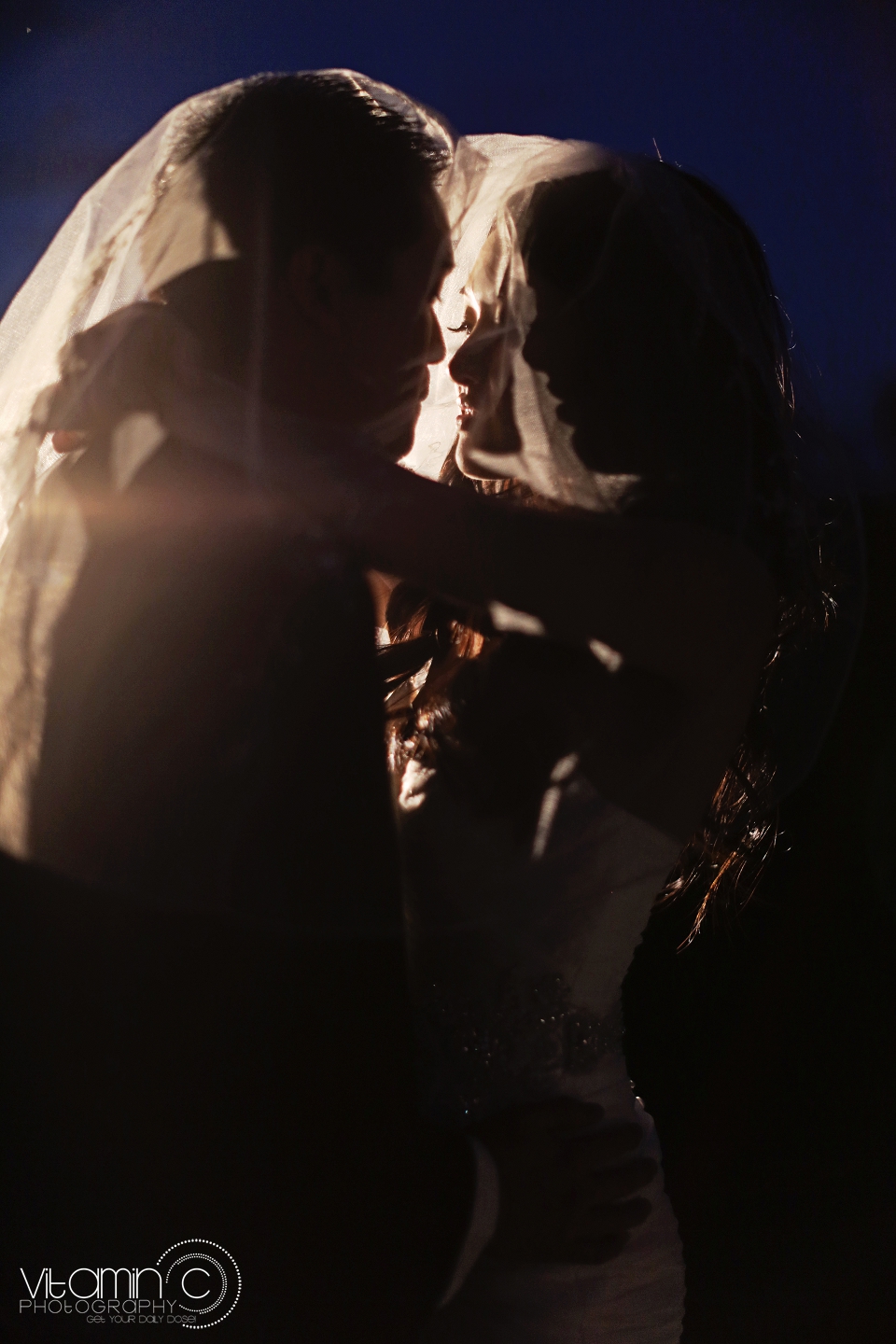 With such a dramatic background, it's hard to compete with the natural beauty of the surroundings. There was so much love at this wedding, though, that the setting took second place to the sweetness of the event. Guests cheered as the bride and groom said 'I do' in a breathtaking outdoor ceremony and danced the night away in a reception that was non-stop celebration.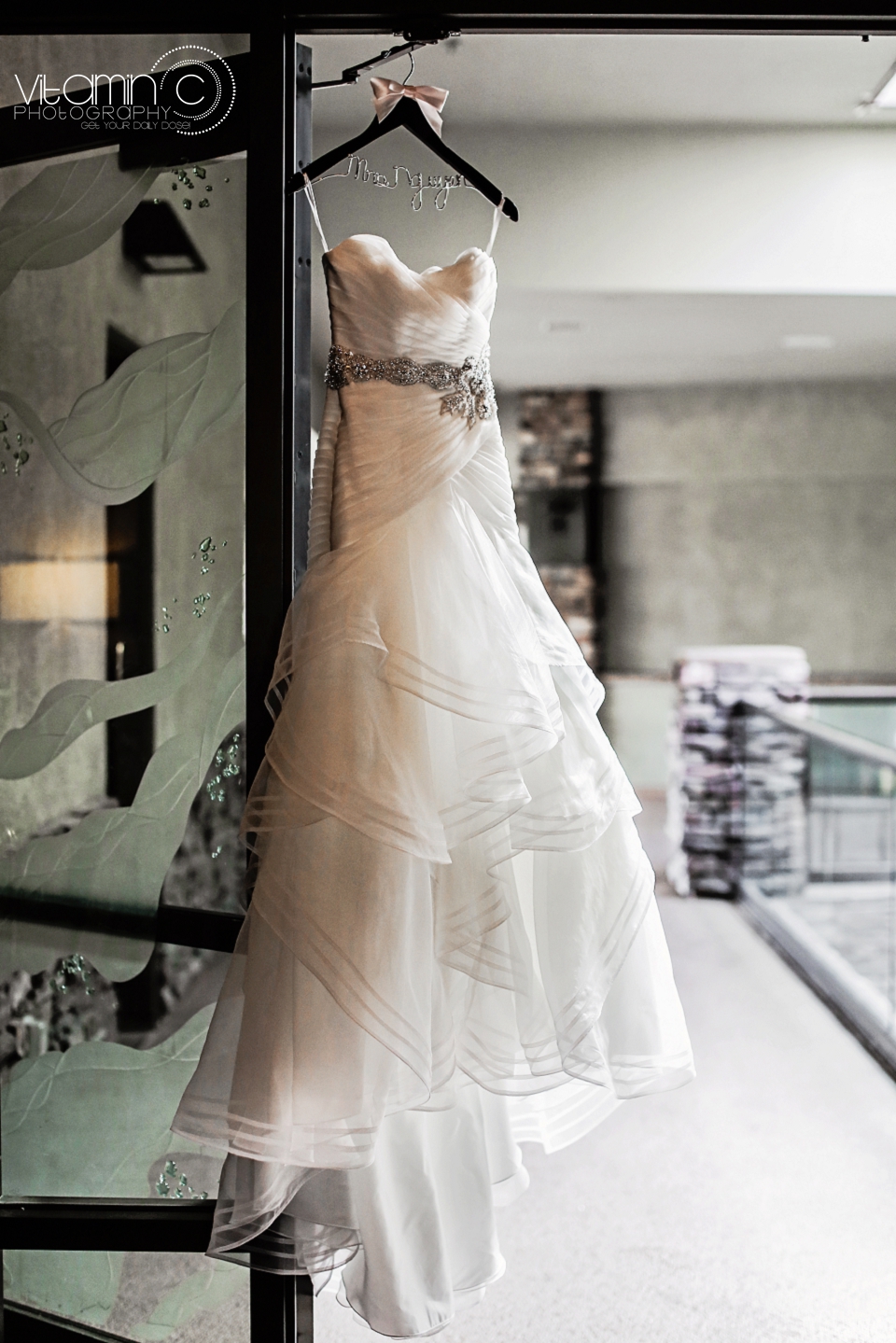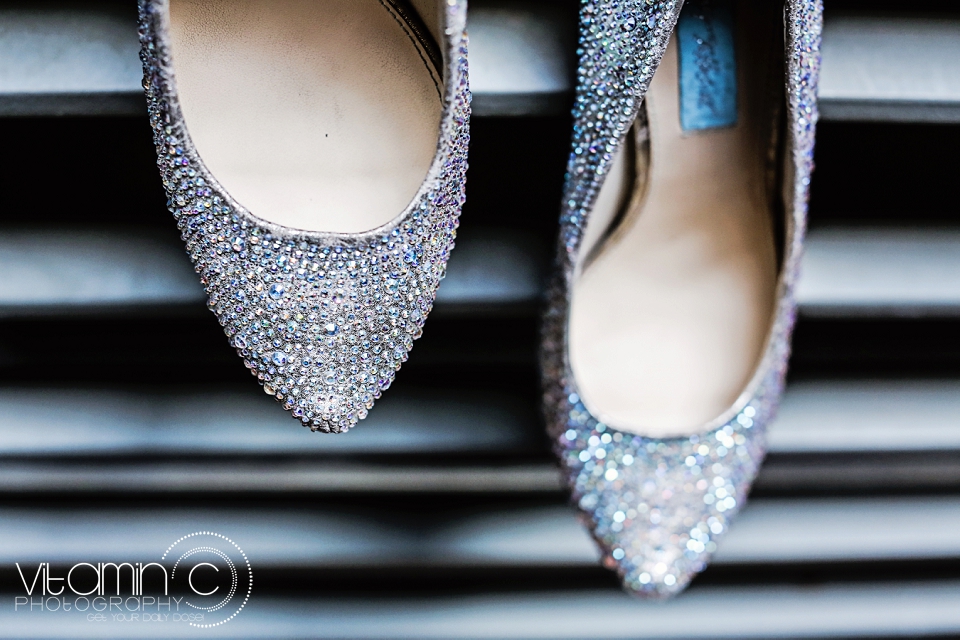 Photographing the events before the ceremony gives me a chance to catch some of the behind the scenes details: the loveliness of the bride's dress, the dramatic setting of the day, the excitement in the couple's eyes. Those moments help tell the complete story of the day and will remind the bride and groom of the care and planning that went into making this the most special day of their lives.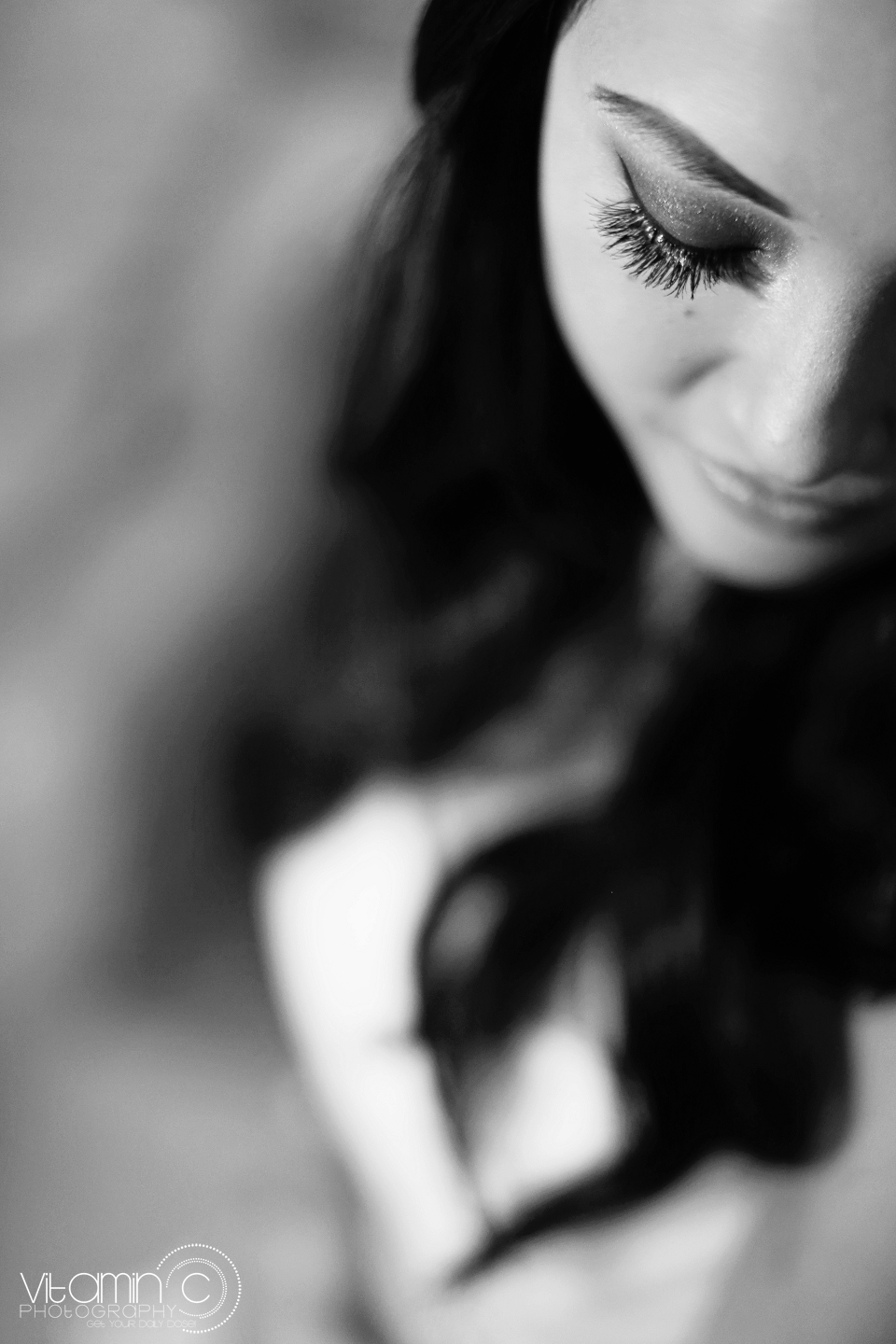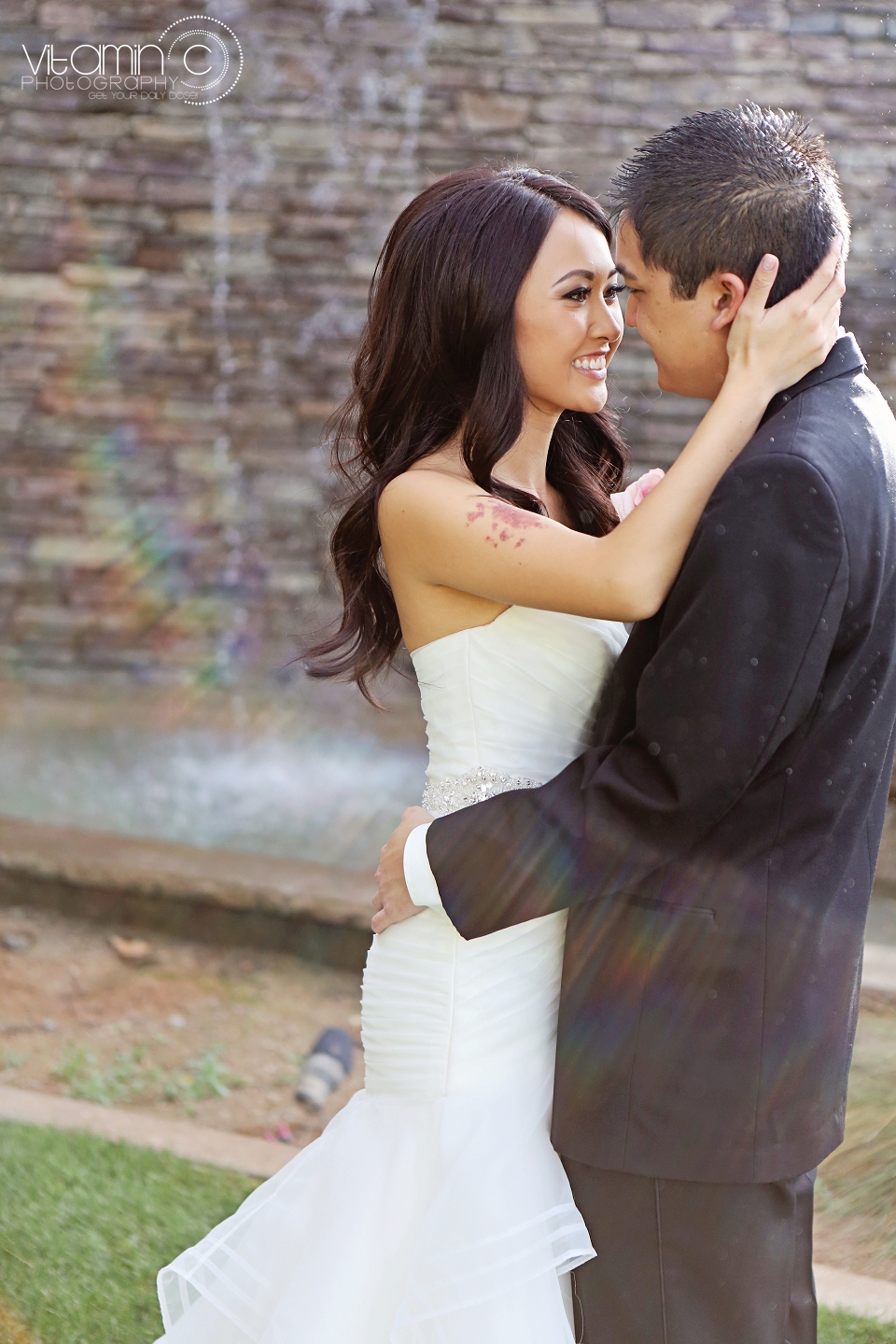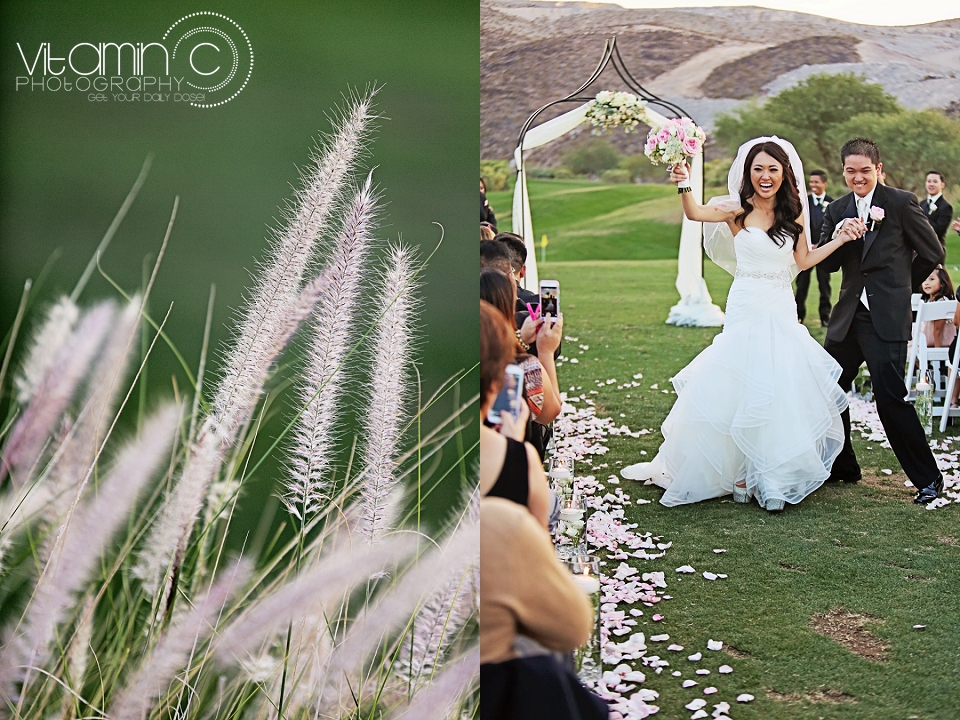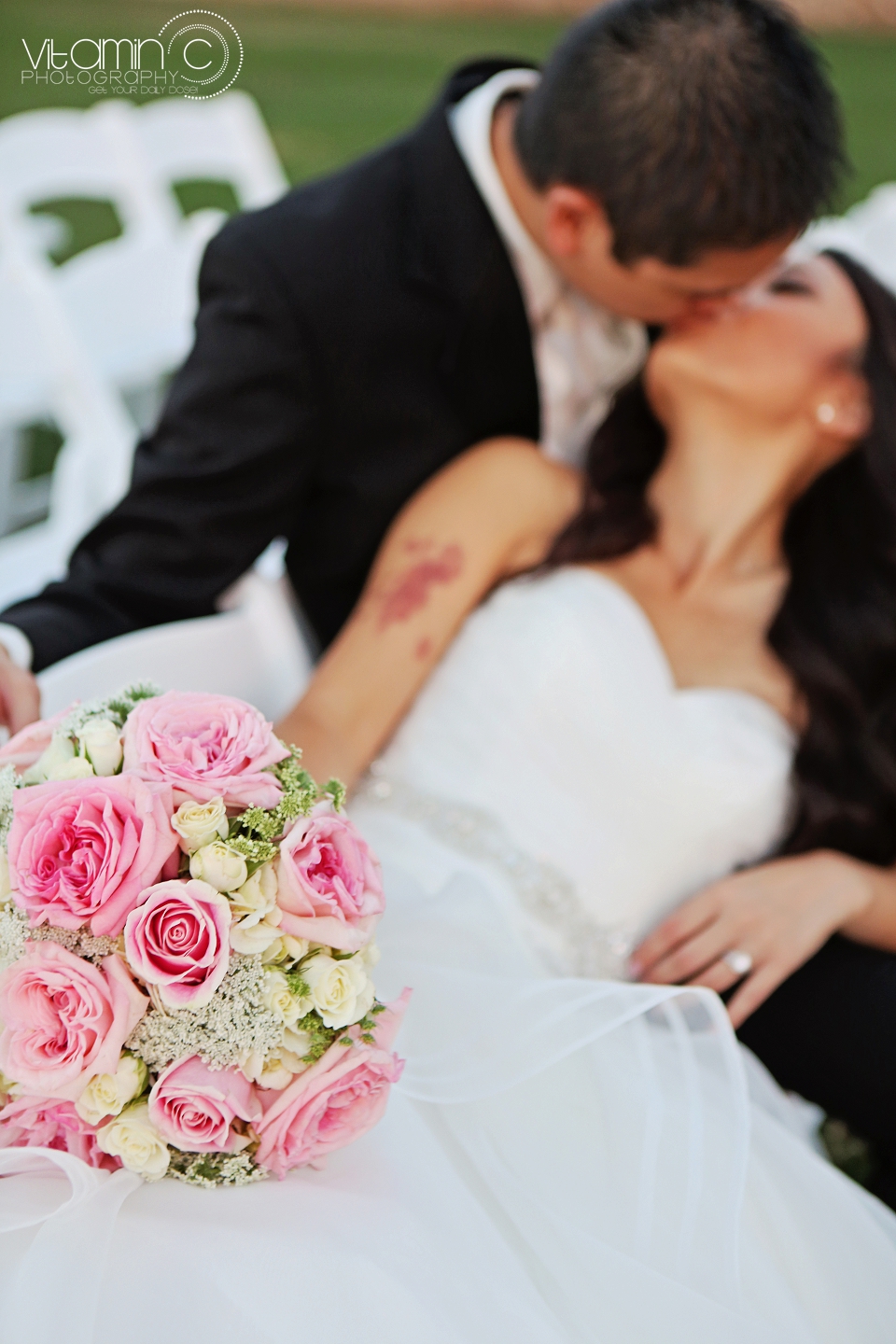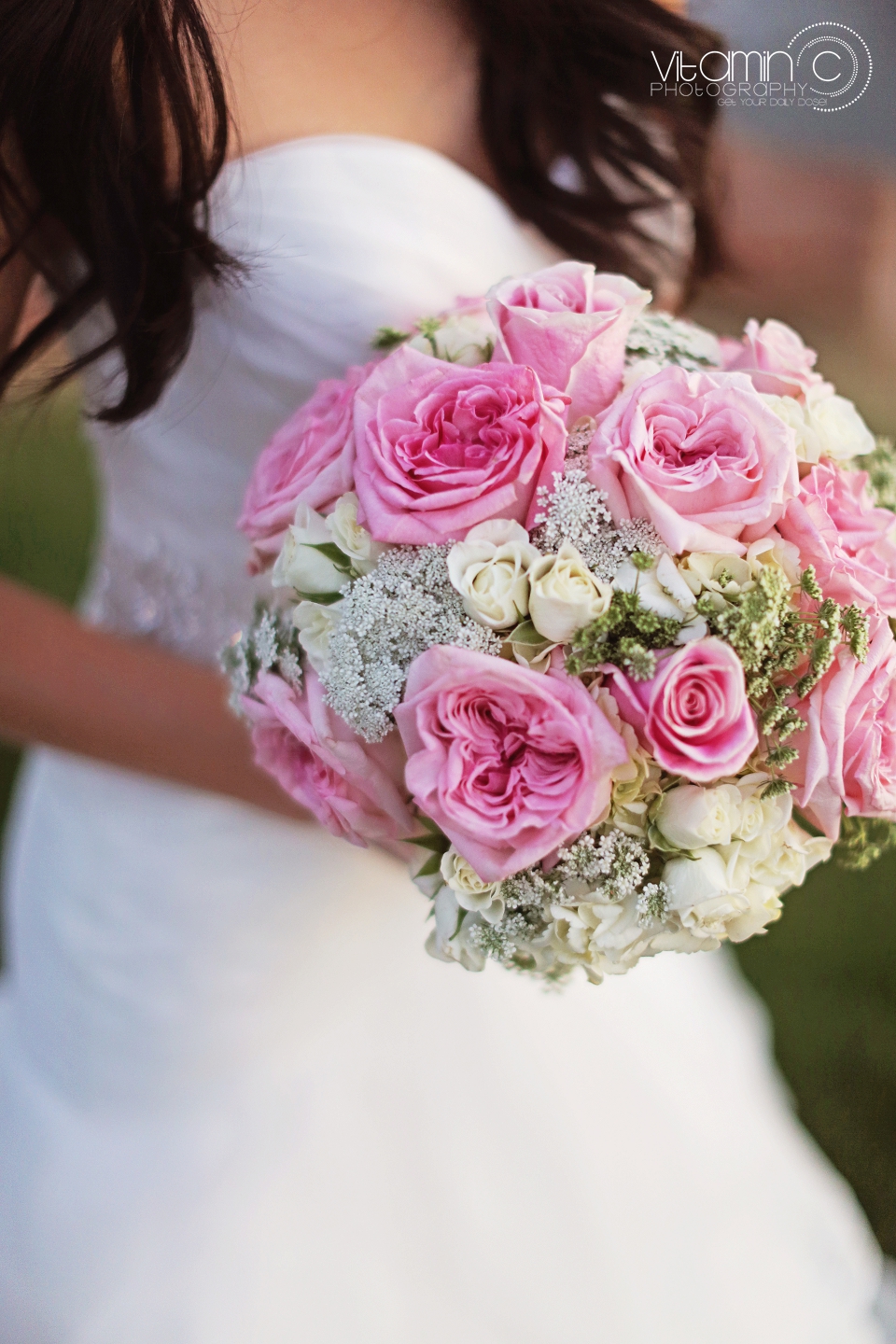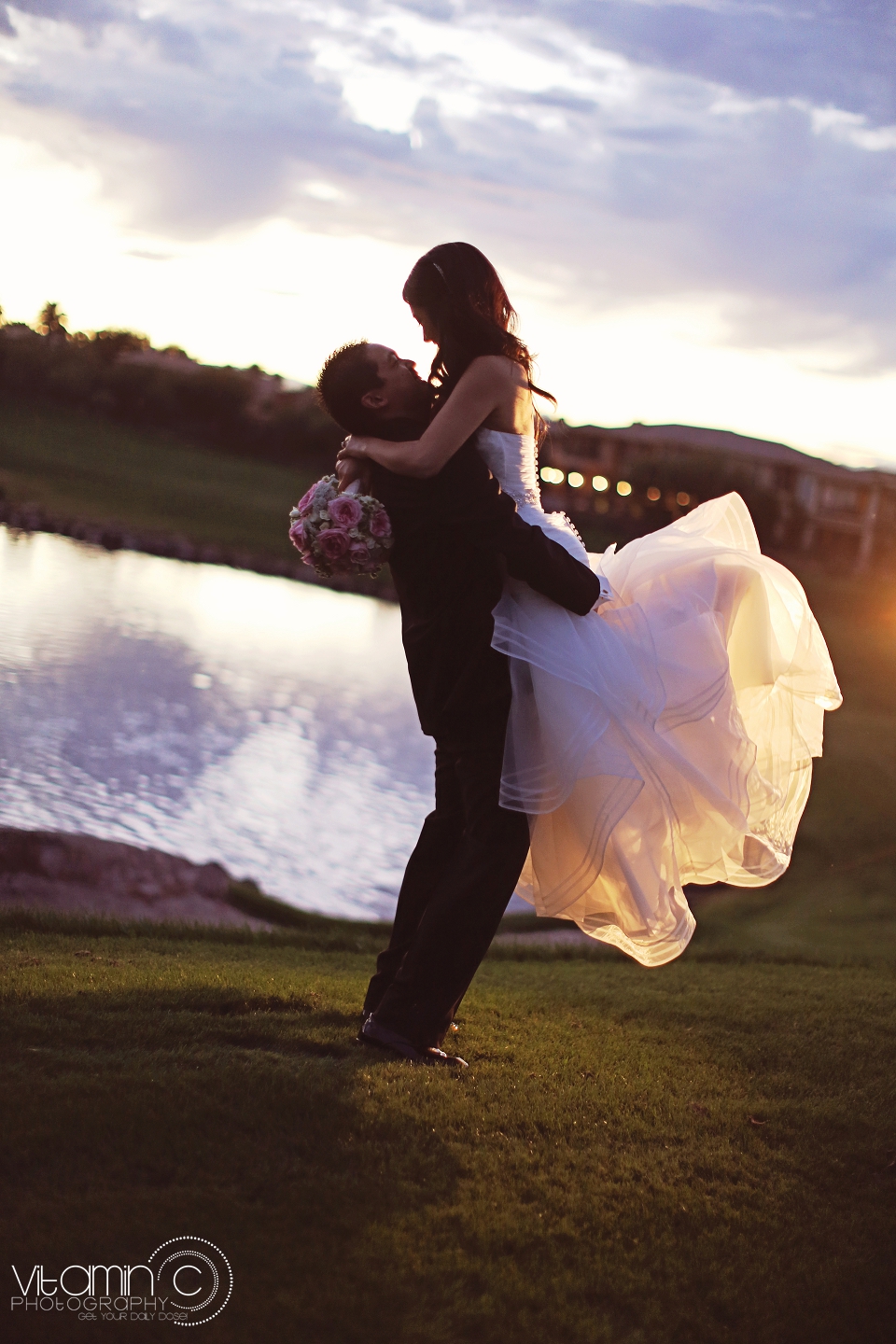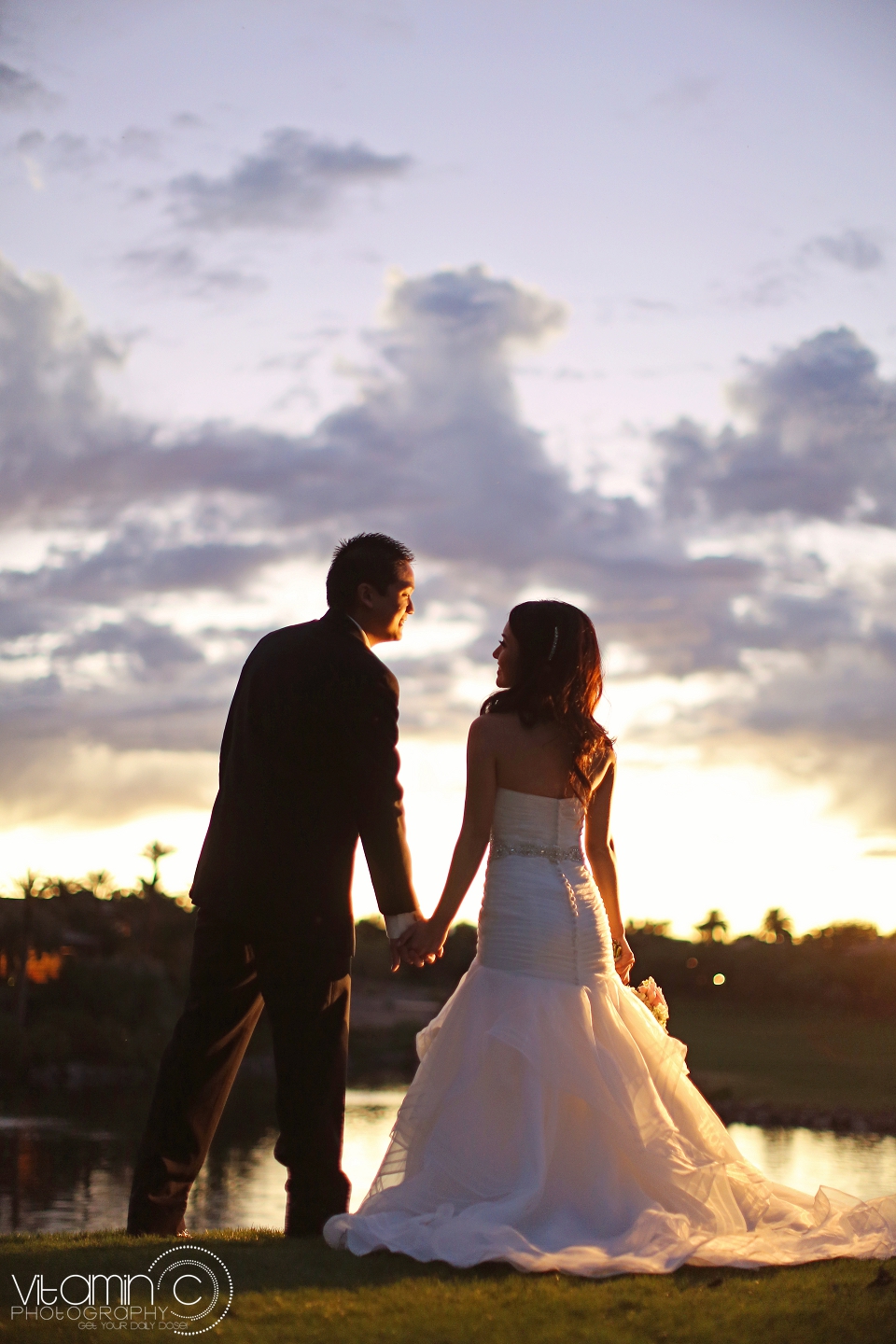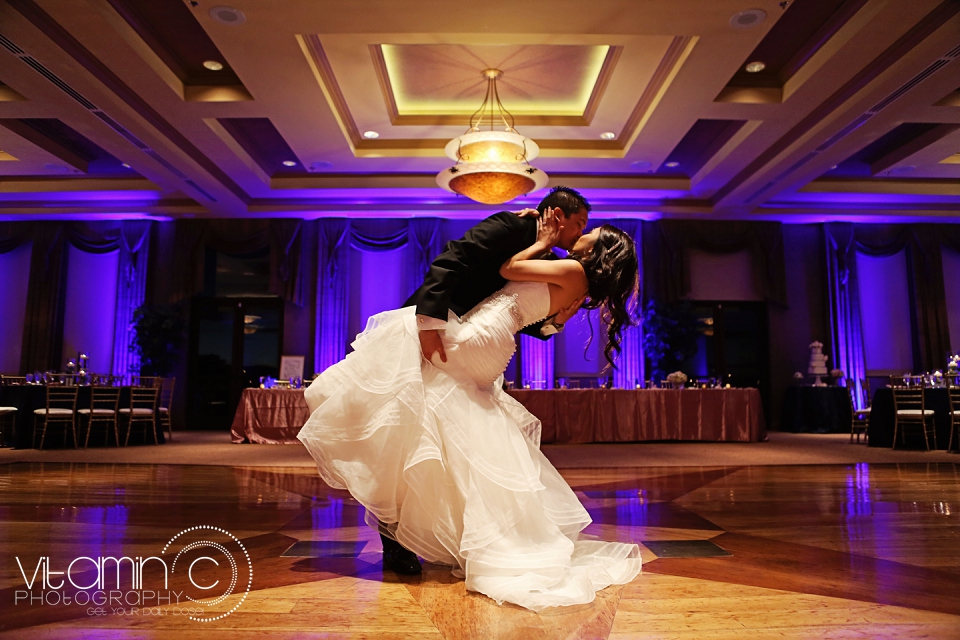 Watching Jennifer and Steven through the lens of my camera was so much fun – they rarely took their eyes off each other. Some special moments I captured – the bride and groom sneaking a kiss in the stairwell, a sunset kiss with a beautifully painted sky as the background, a kiss on the dance floor – now that I think about it, they rarely took their lips off each other either! So blessed to be a part of this couple's celebration.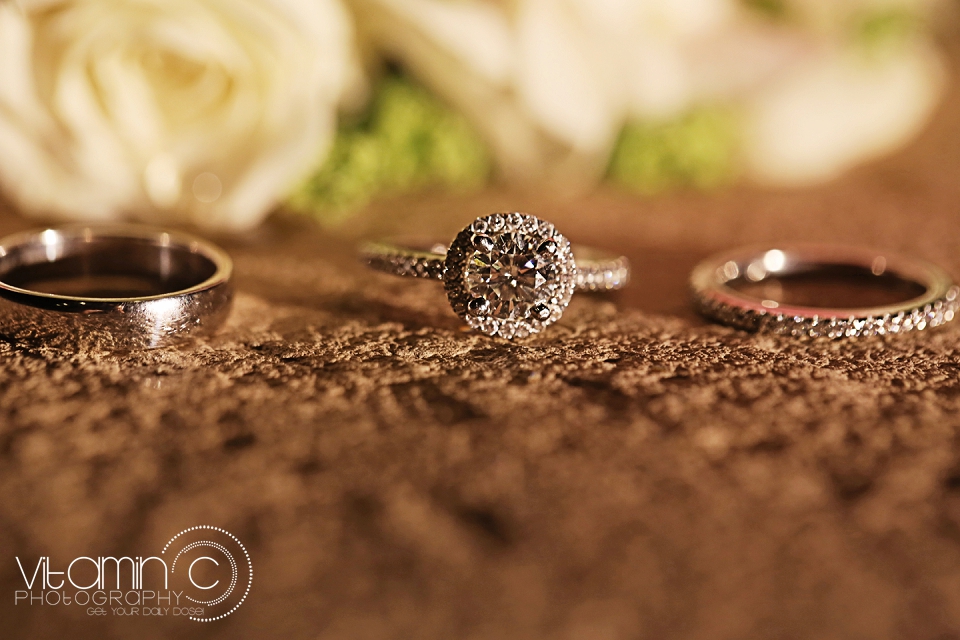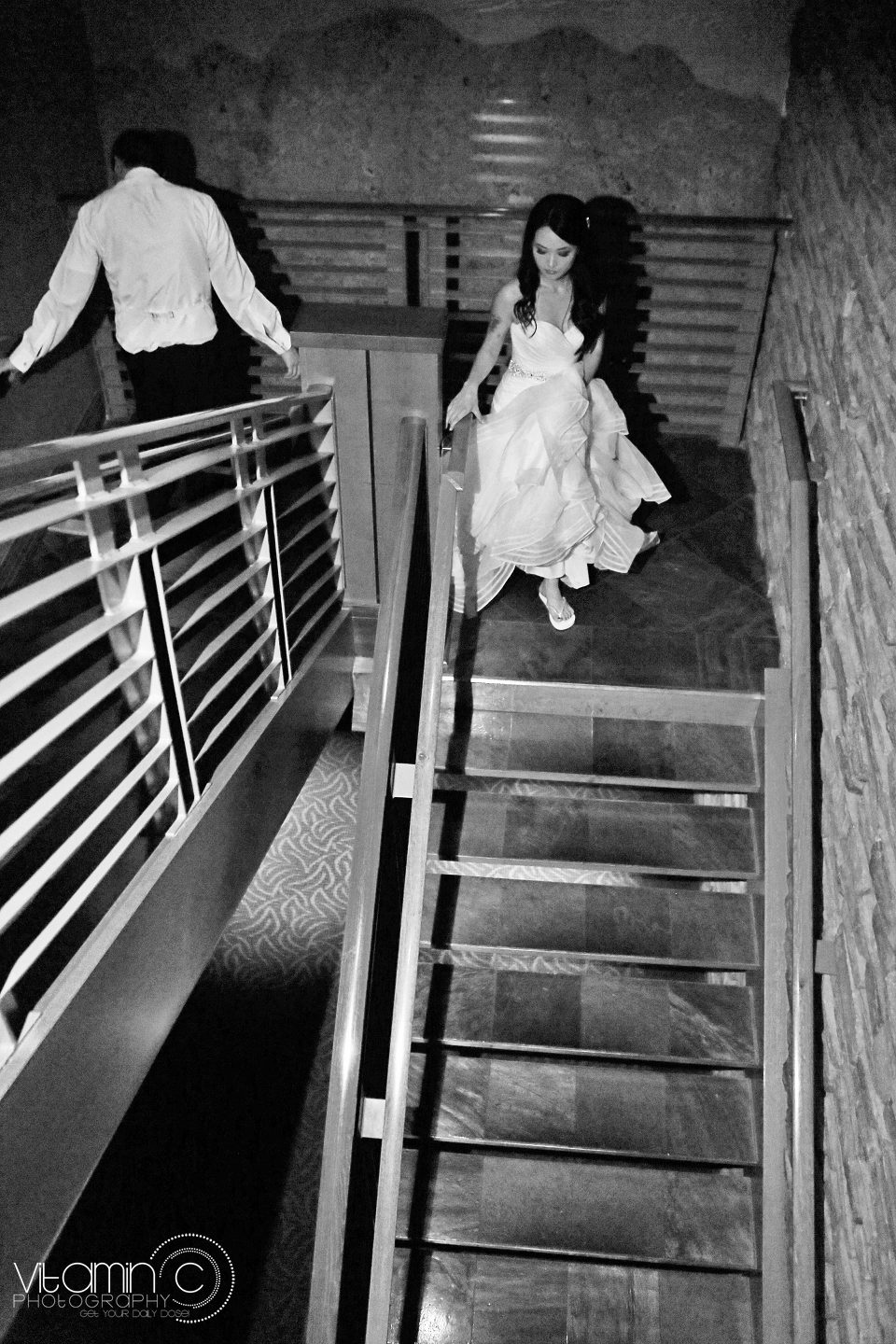 Every time I think being a Las Vegas wedding photographer couldn't get any better, my next wedding proves me wrong.
Enjoy the beauty of this day with me!
Love,
Suzi
Bridal Gown Shop:  Bowties Bridal Boutique  *  Bridal Gown Designer: Madeline Gardener  *  Bridesmaids Dresses:  David's Bridal * Bridesmaid Robes: Just Cotton * Hair & Makeup: Amelia & Co.  *  Groom and Groomsmen Suits: Tuxedo Junction *  Wedding Cake: Gimme Some  Sugar   * Candy Station: Sweet Sensations * Invitations: 1st Impression Invitations  * Floral:  Naakiti Floral * Lighting (including J&L letters):  LED Unplugged *Wedding Linens: Jovani Linens * DJ: Steve Merino  * Photography: Vitamin C Photography *  Videography:  Memory Lane Video *