They live in Australia but they aren't Aussies – they're British. These two love birds definitely have a unique story to tell with an un-ordinary chance at love. It's amazing how much I learn about my couples through the toasts given during the reception. I heard some funny stories, I tell ya!
Carla and Mark are such a perfect match for one another, and I'm so glad I had the opportunity to photograph their special day!
Carla and I have become friends on Facebook, so she knows about the struggles our family has faced over the past year and a half with our baby Savannah who incurred brain damage at birth, and also our autistic four-year-old son, Isaiah. She knows that our hands have been beyond full for a while. So, Carla thoughtfully invited my husband to join me after my shift for dinner at her reception. Isn't that just the sweetest?! She even remembered our food restrictions and took that into account.
The day began at Planet Hollywood for getting ready and the ceremony…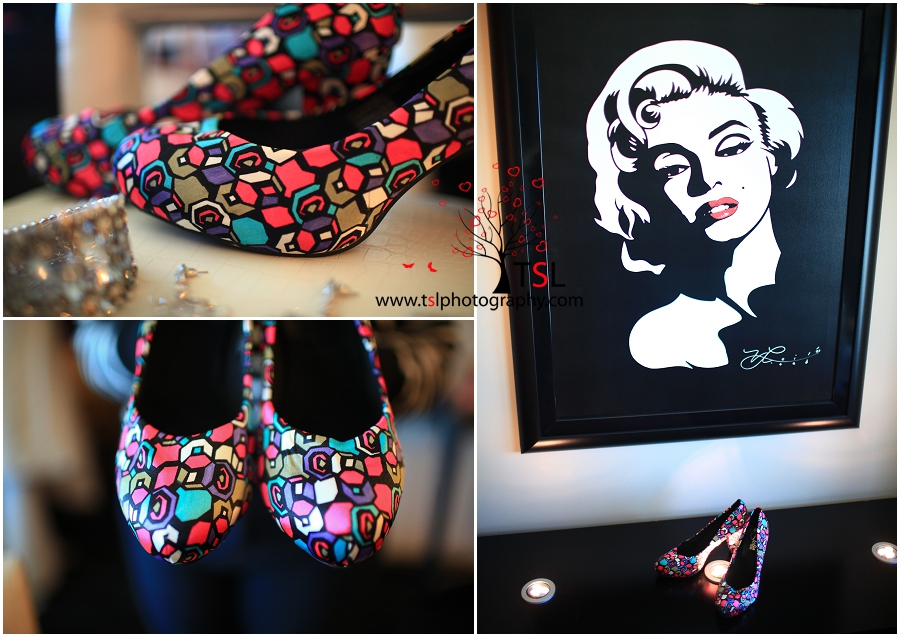 Check out Carla's multi-colored retro shoes! Believe it or not, she actually took fabric markers and hand colored her own shoes to look like this! Yes, that's right, they were originally pure white!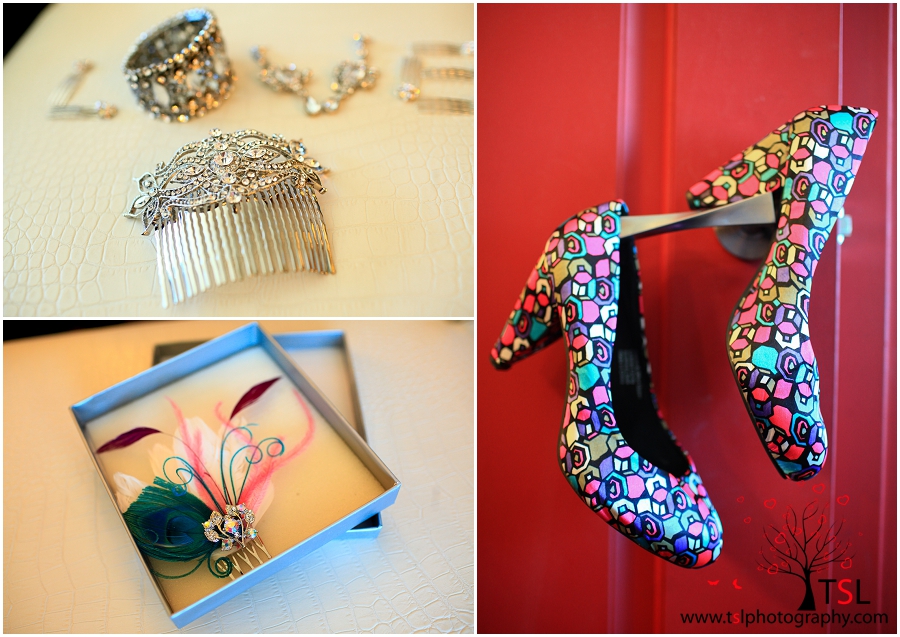 The bridesmaids each had a beautiful bejeweled hair piece to adorn their hair. I thought the peacock feather added such a nice touch!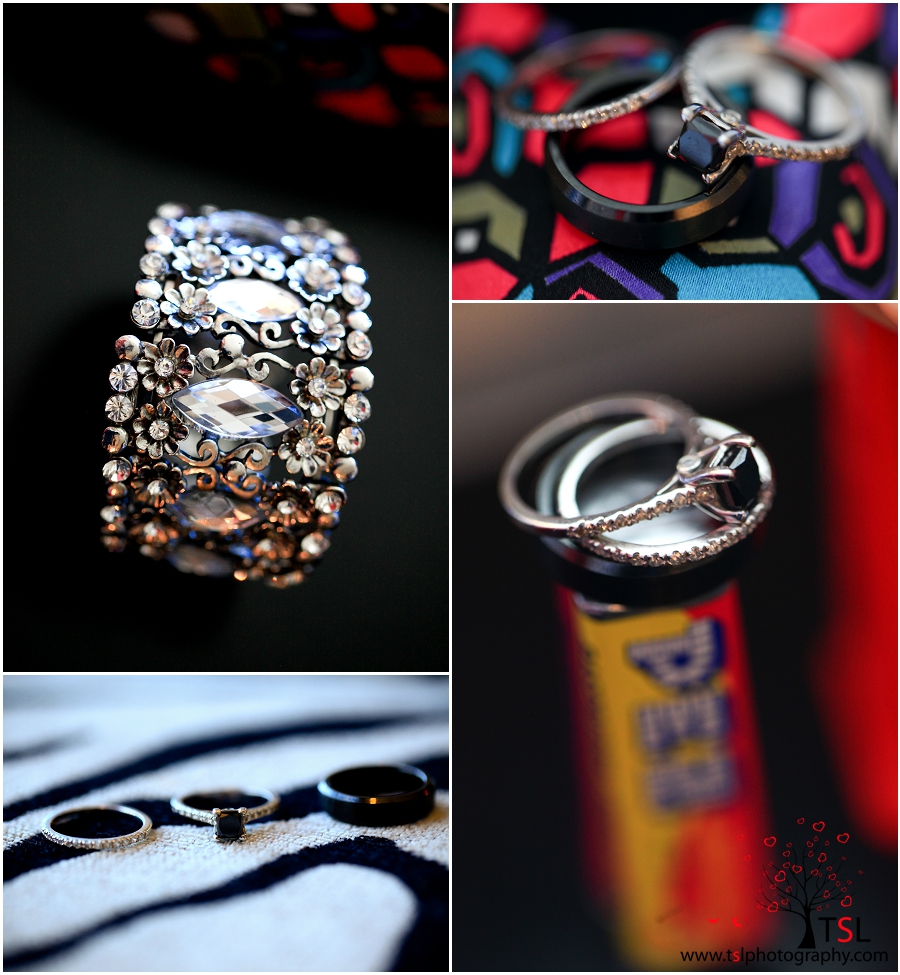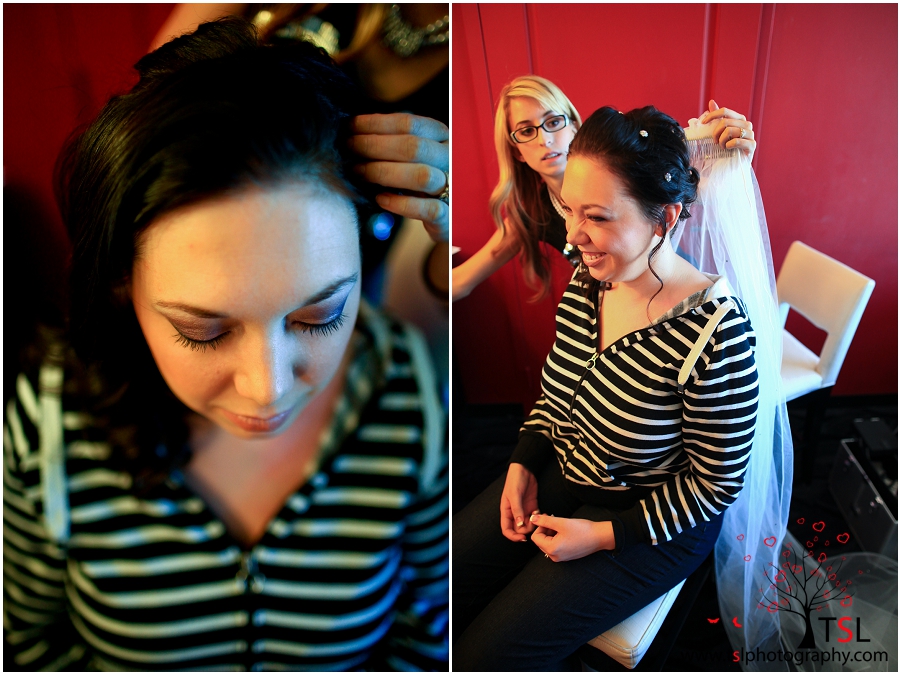 It wasn't in the original plan to have a cathedral veil, but since *someone* left her veil at home, which is in a whole other country, mind you, Carla opted for this one instead! I loved it!!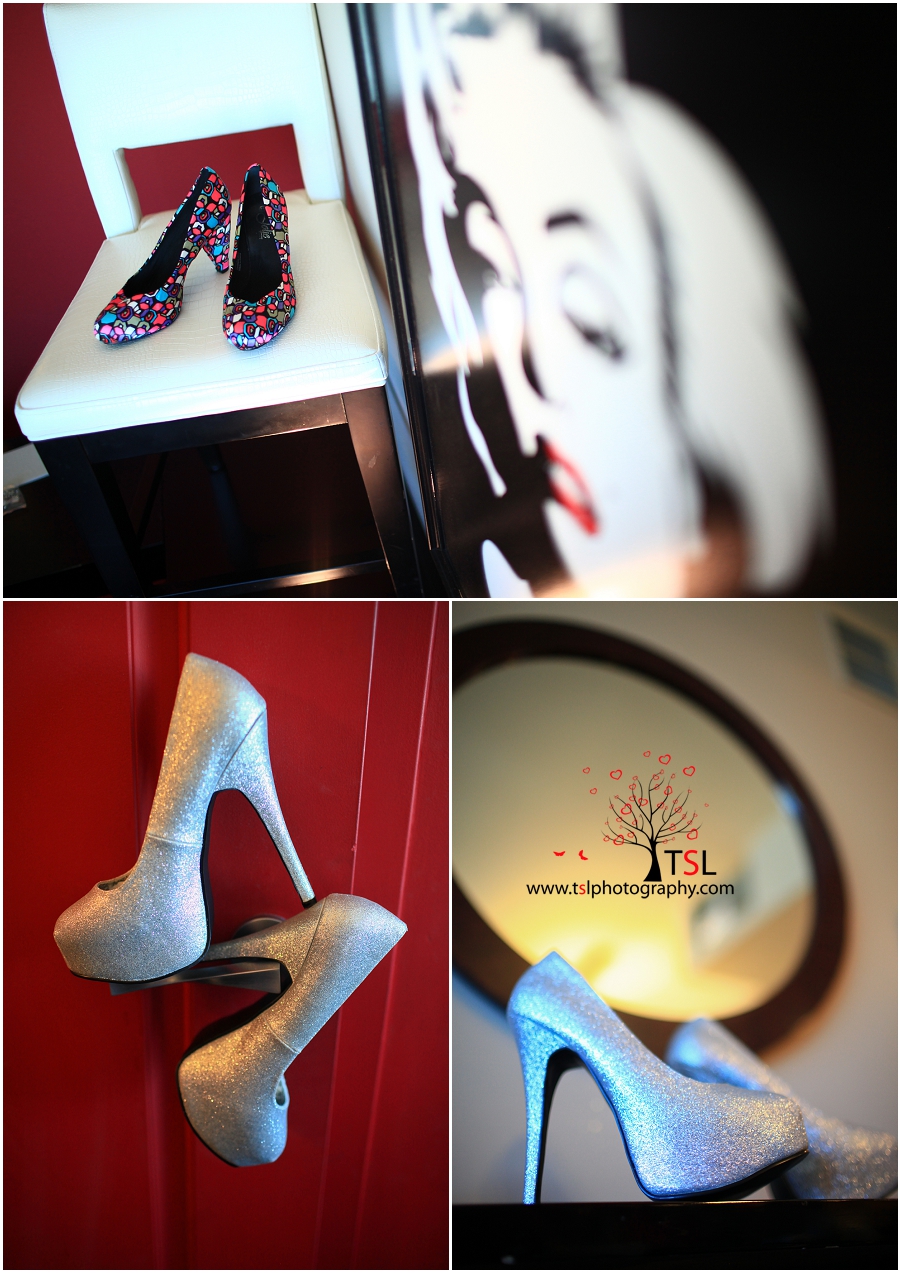 WOW! All of the bridesmaids wore these matching glittery silver pumps! I still don't know how they managed to walk in these things, but luckily they had some flats to change into after the ceremony!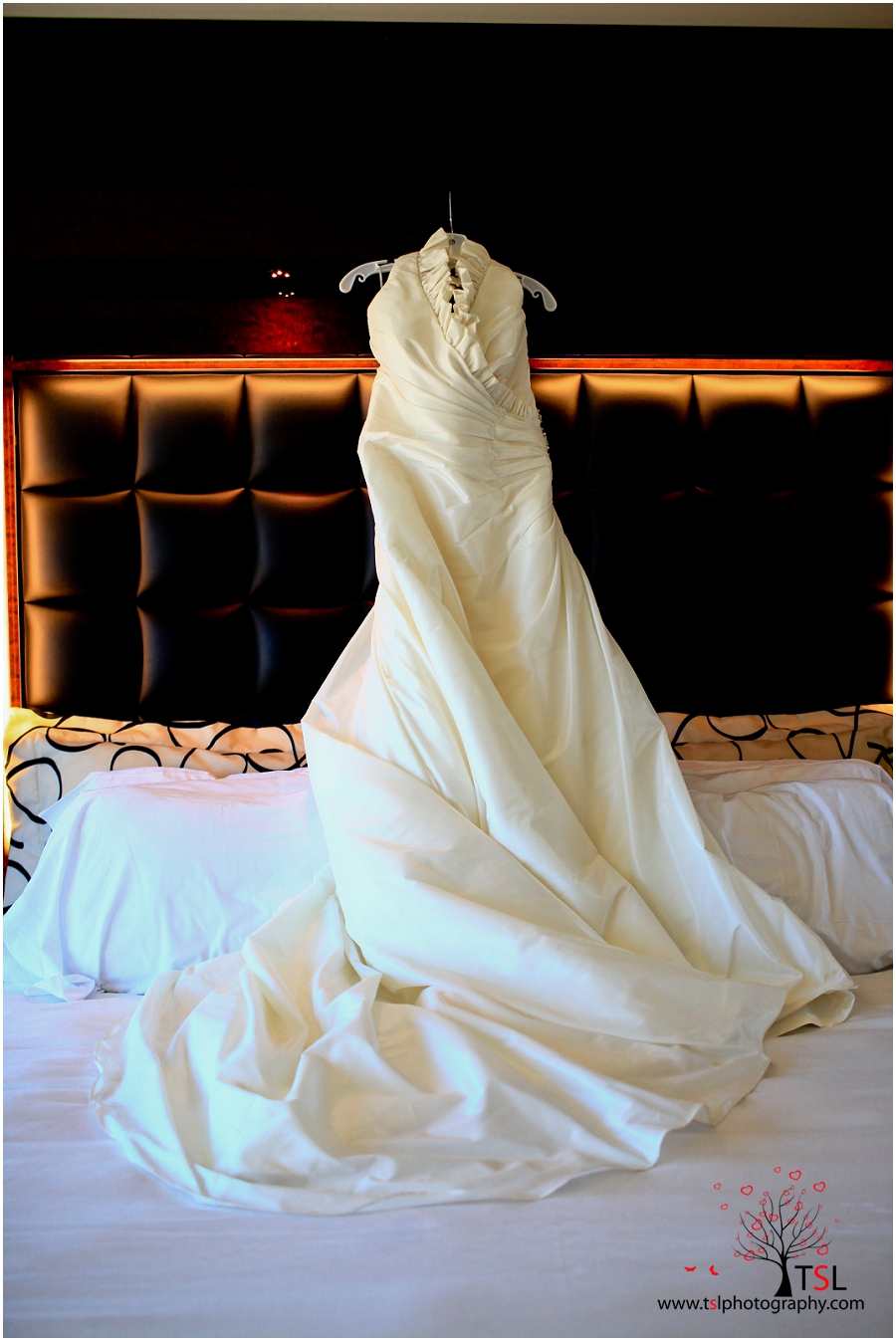 I loved Carla's Maggie Sottero gown! It suited her beautifully!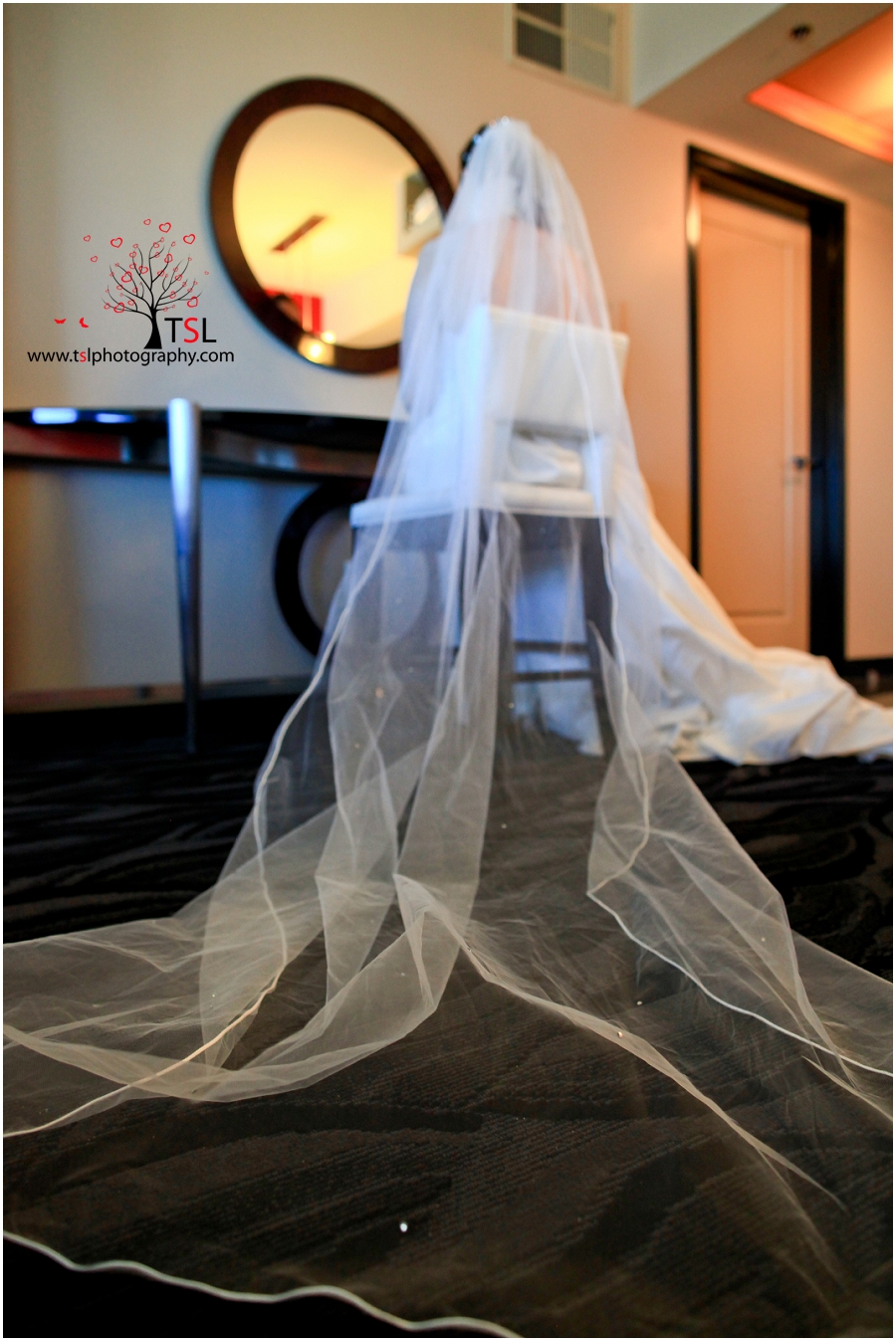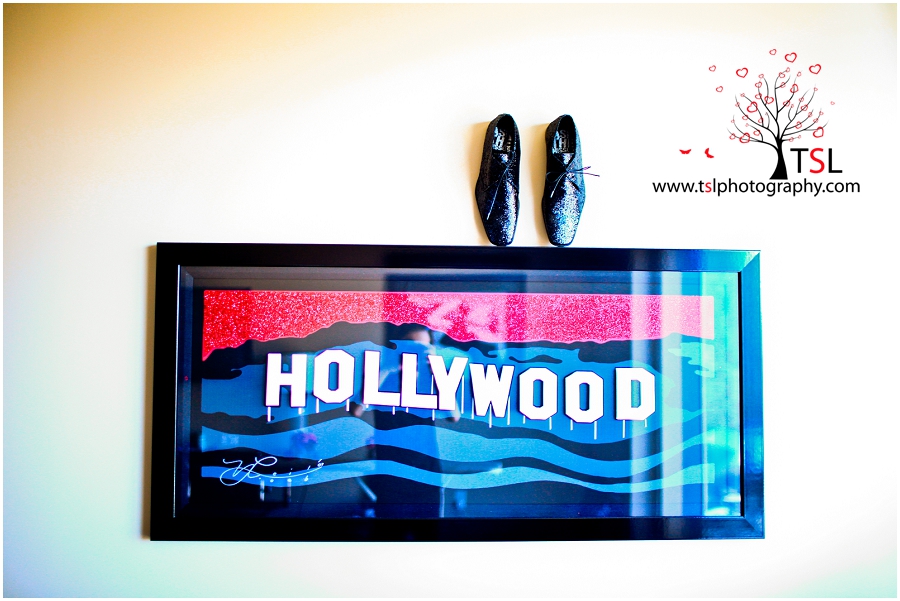 I couldn't help but laugh when I saw Mark's glittery silver shoes! They were a hoot! <3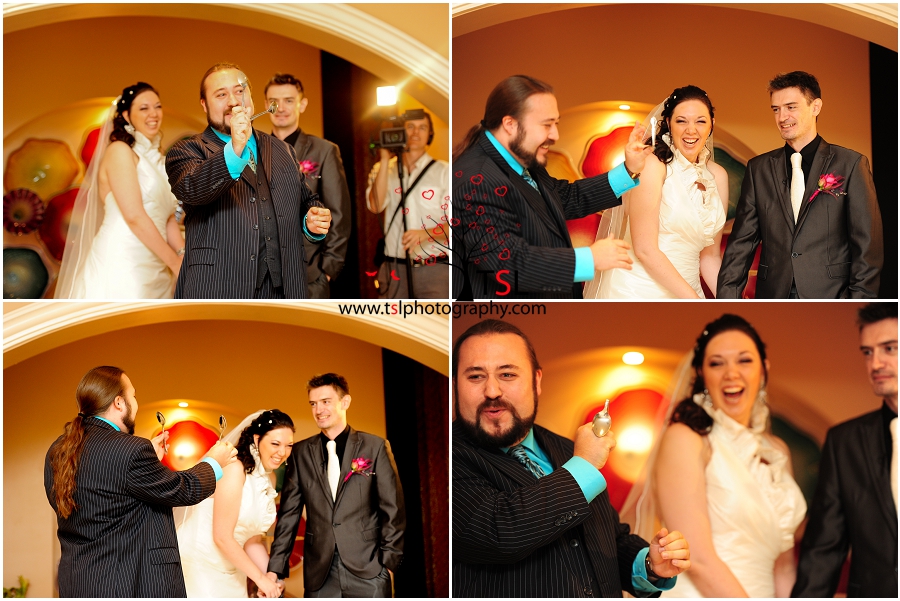 Carla and Mark had a one-of-a-kind ceremony and were married by a magician who actually stopped to perform magic tricks during the ceremony. The guests were highly entertained.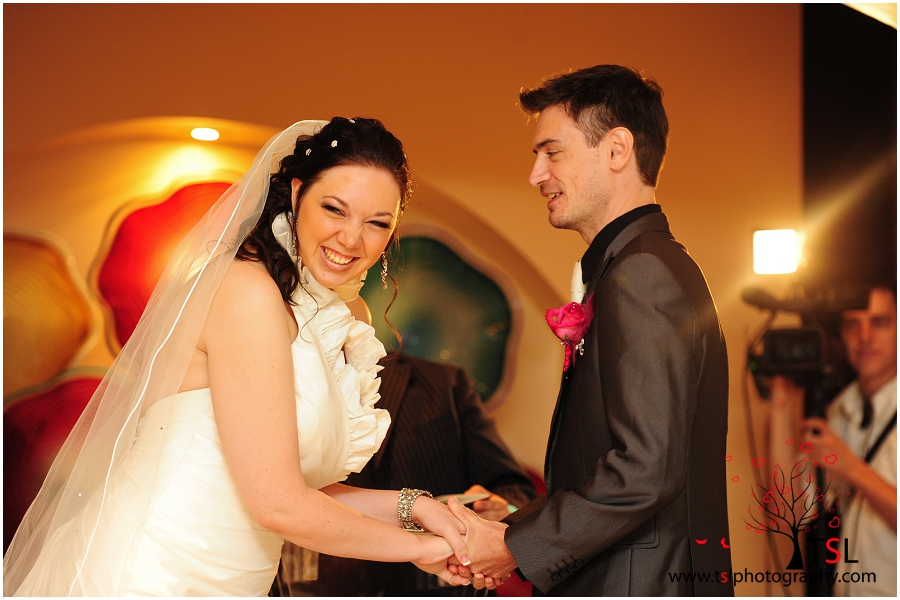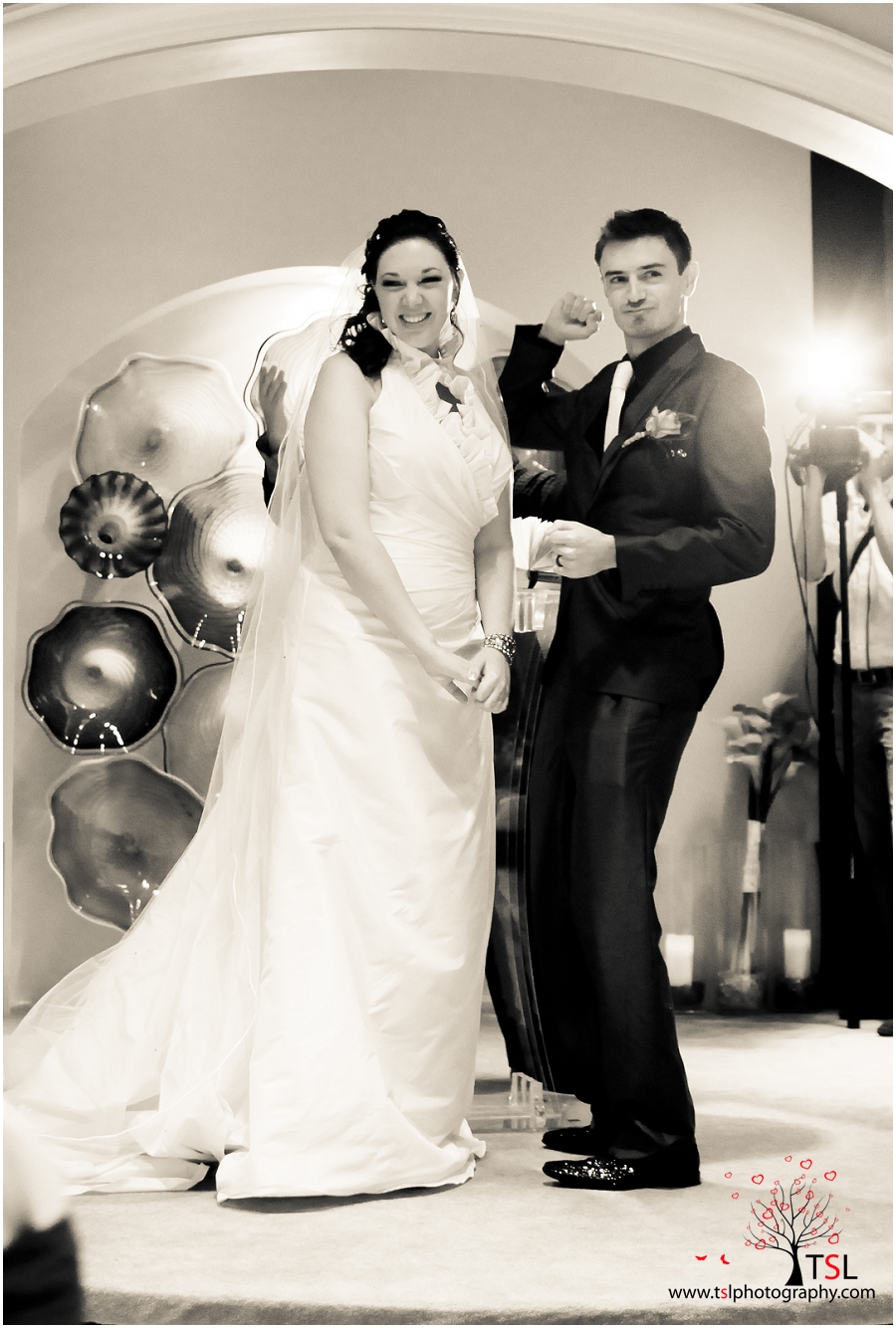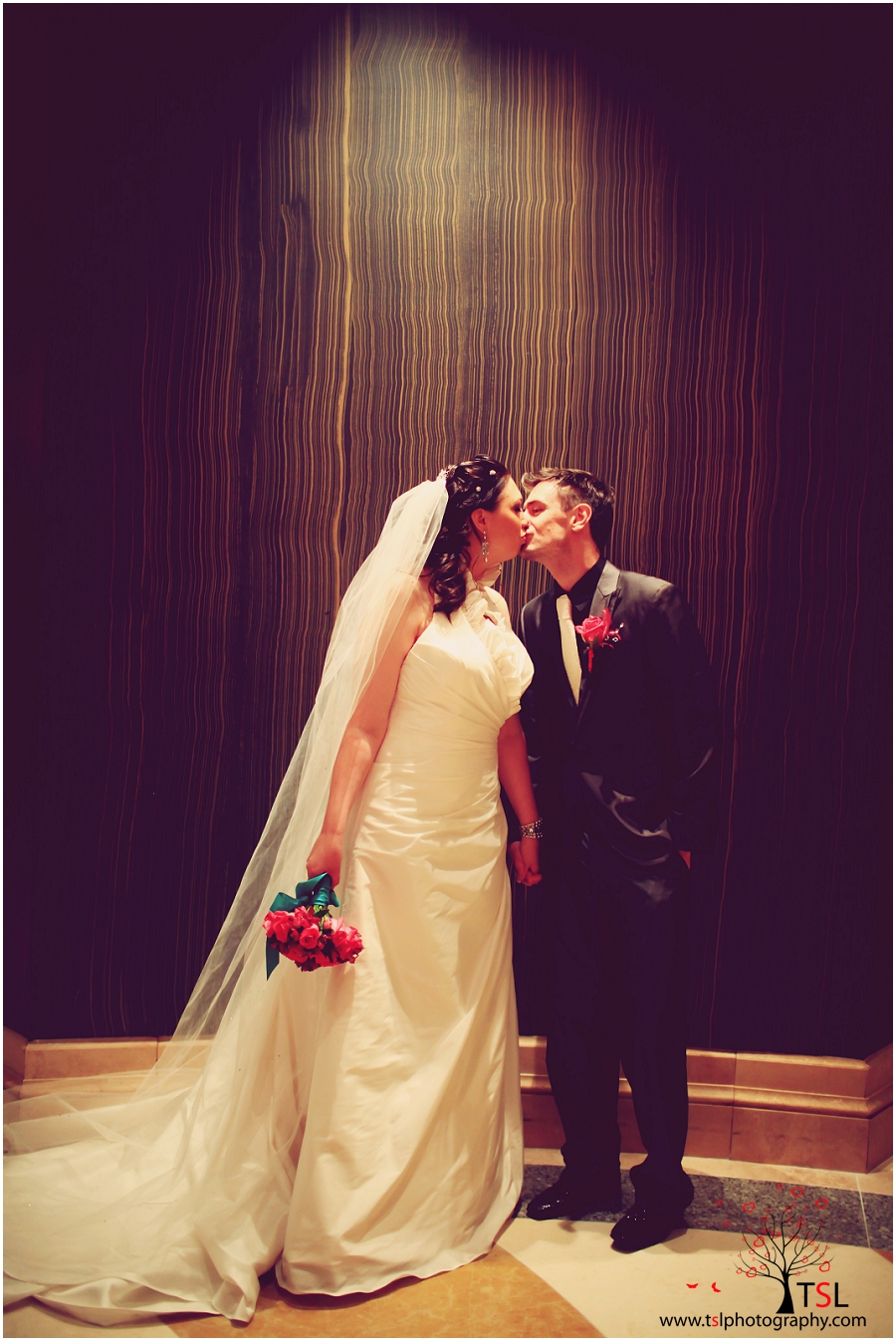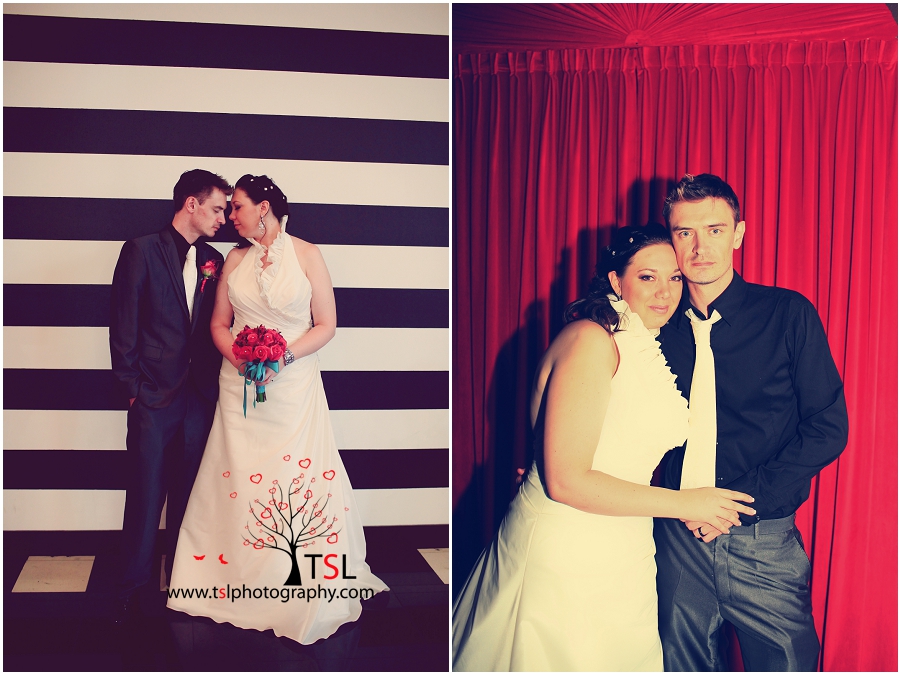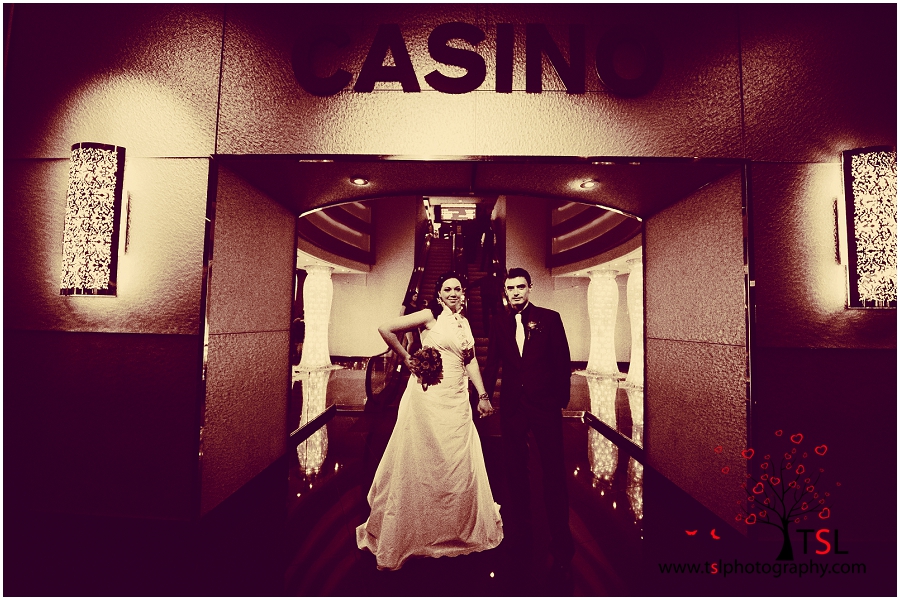 We left Planet Hollywood on a party bus and headed over to the infamous Las Vegas sign.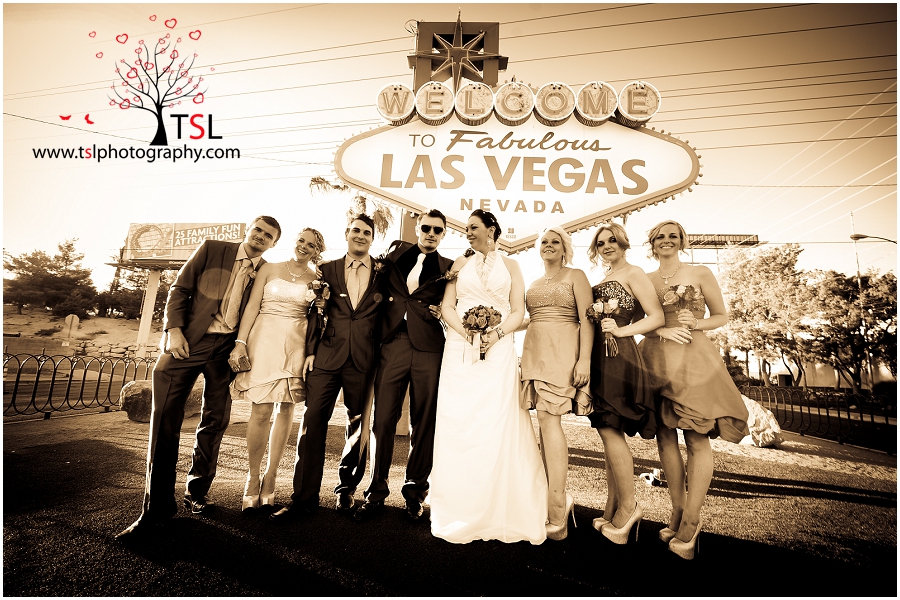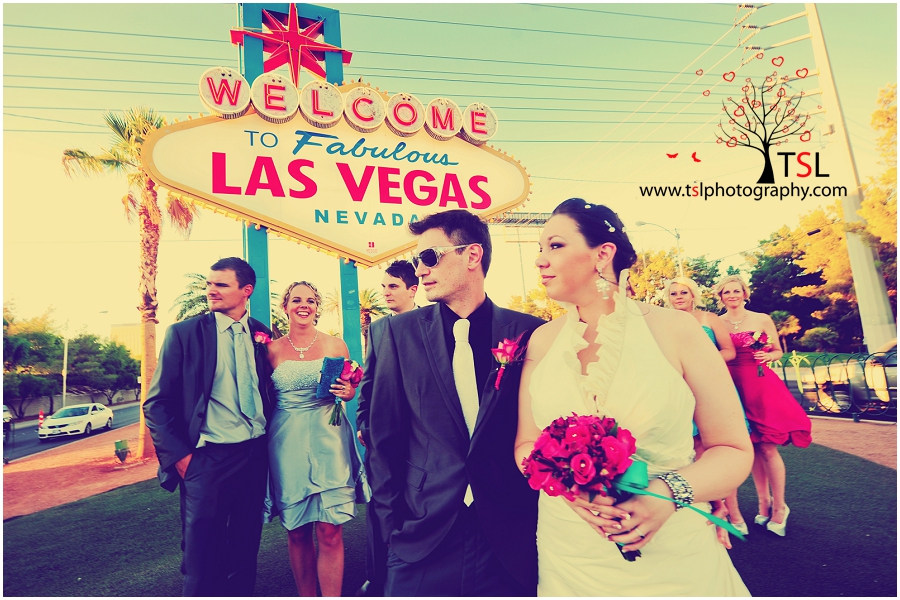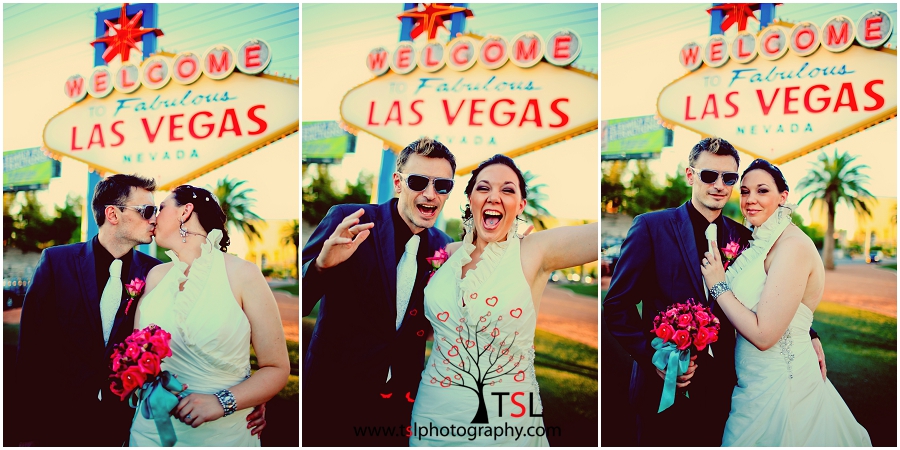 I'm not sure if Carla intended this, but knowing what a little precise planner she is, if you look closely at the middle image, you can see Carla's "something blue" on her tongue!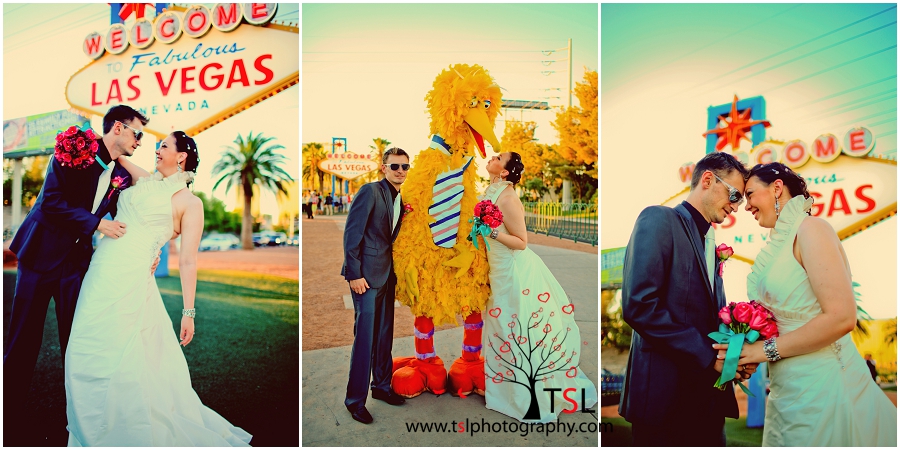 The newly weds couldn't pass up the opportunity to have their portrait taken with Big Bird himself who just so happened to be making appearances at the Las Vegas sign. So convenient!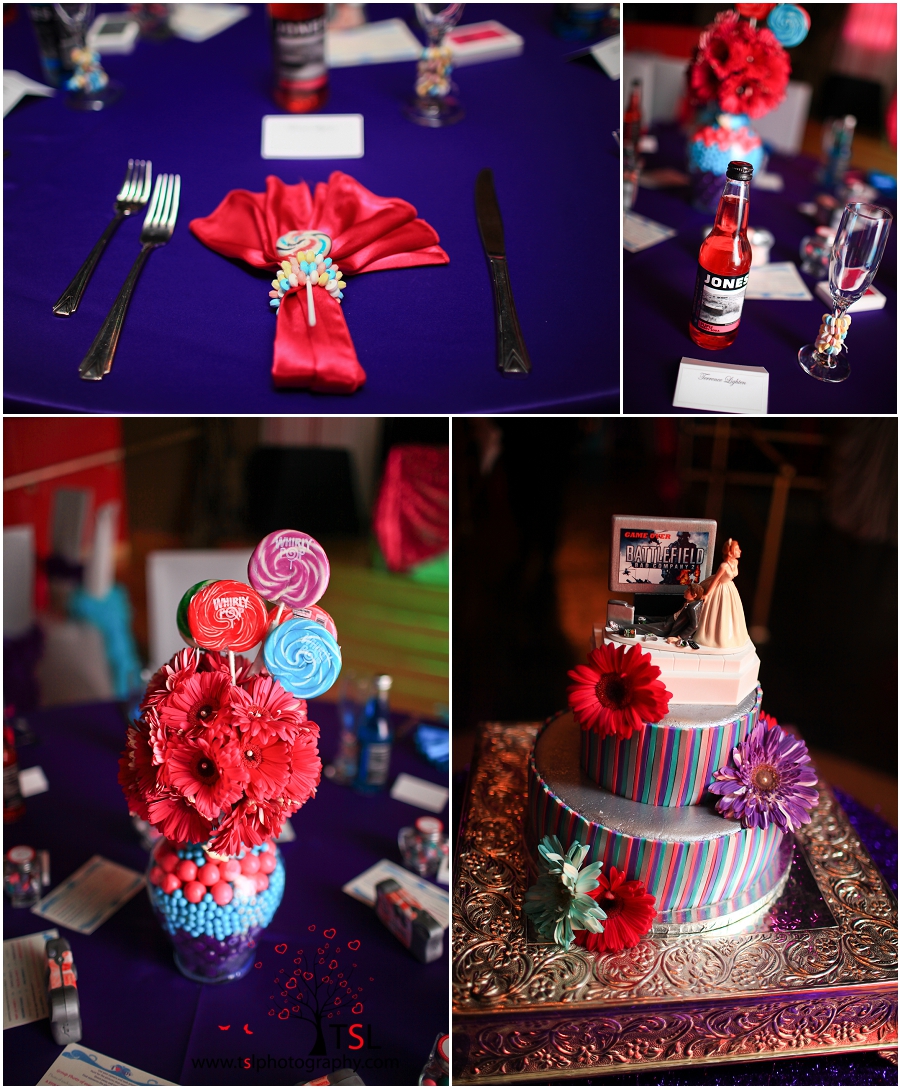 Carla had a unique color blend of purple, pink, turquoise and silver for her reception details which correlated perfectly with the matching bridal party attire. Carla's wedding planner, Debra, from The Pinup Bride did a fabulous job setting everything up and making sure every thing was orchestrated beautifully.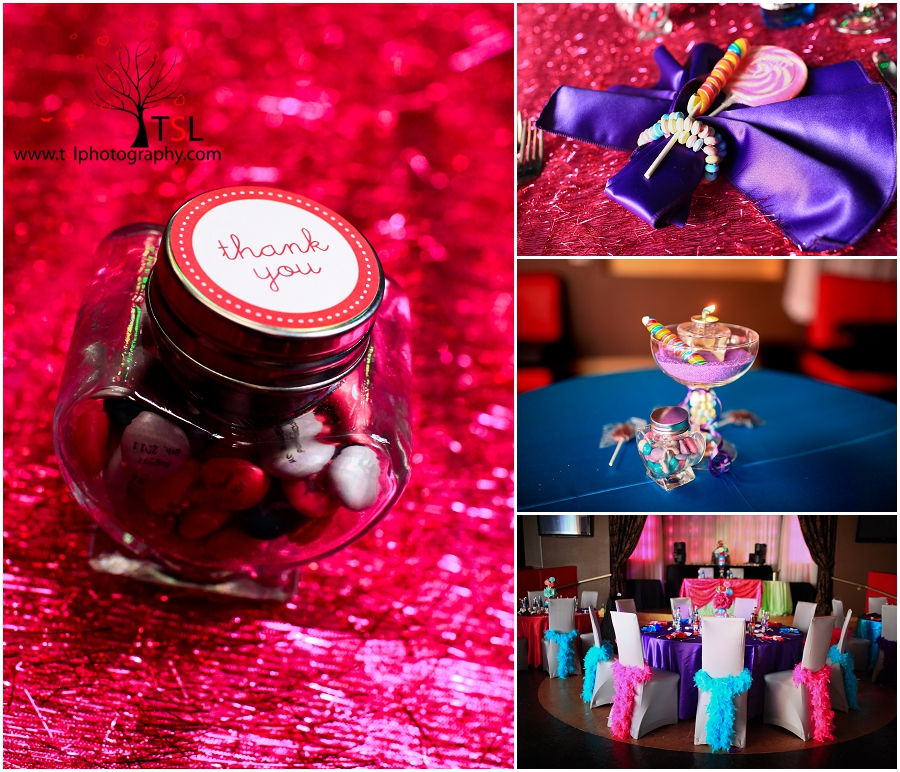 The reception took place at The Copa Room, which is such a fun swanky venue, with an up-scale vintage feel. As soon as you walk in the place, your jaw just drops at the coolness that you just see oozing from the walls and hanging from the ceiling. 😉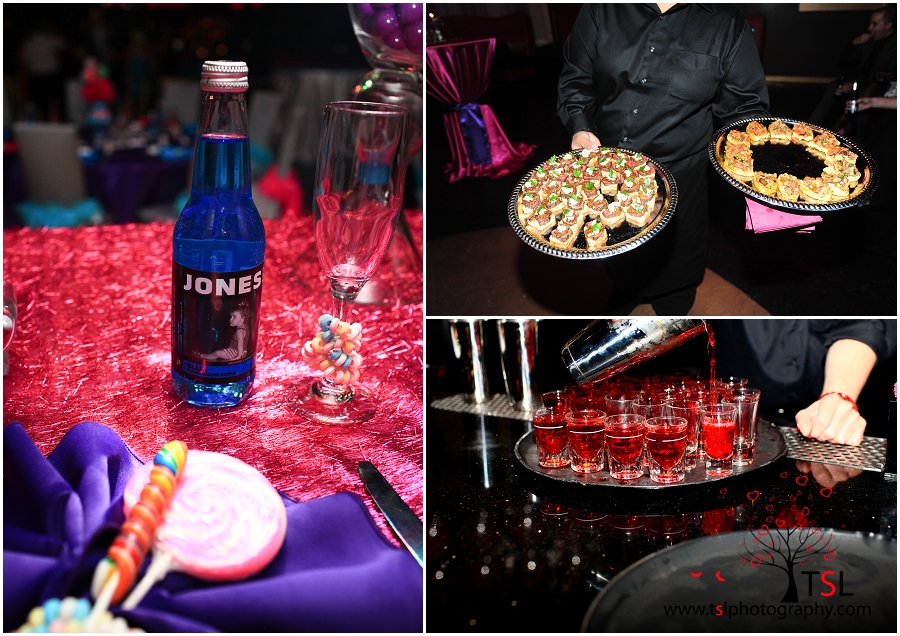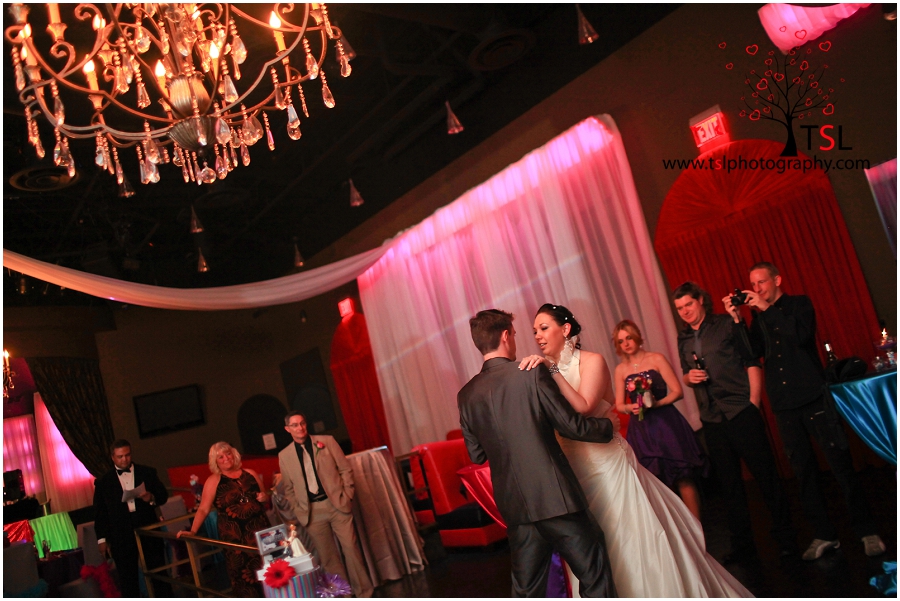 Congrats to Carla and Mark! Much love to you both, and I hope your extended honeymoon is AMAAAA-zing!!
XOXO, Suzi